Smart Home
10 tech products that will save you money on your utility bills
These smart gadgets basically pay for themselves.
Credit: Nest
Living in New England, it seems like I can never catch a break from high utility bills. If it's not from running the air conditioning on humid summer days, it's from blasting the heat during a snowstorm (while praying the power doesn't go out!).
If paying your utilities hurts your wallet every month, there are a lot of different ways you can slash those bills down to a more manageable number. For one, smart home technology can help you be more efficient with both heating and cooling, as well as with water and electricity use. Here are 10 smart products that can help reduce your utility bills and put money back in your pocket.
1. A smart plug for items you forget to turn off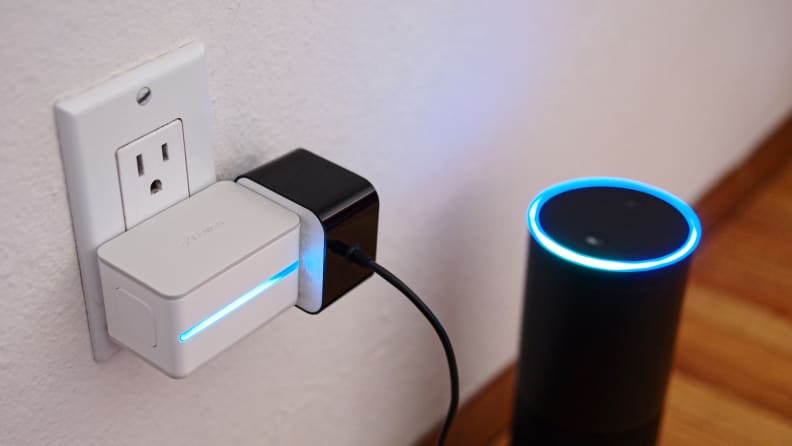 Are you forever leaving the living room light on? Or maybe it's the TV or computer. If you forget to turn off these items before you leave for work, they suck up energy the whole time you're gone.
Luckily, with a smart plug like the iDevices Switch, you can remotely cut power to these devices, saving a whole lot of energy. You can even put them on a schedule so they're automatically turned off when you're gone for the day. There are lots of smart plugs on the market, but the iDevices Switch is the best one we've tested.
Get an iDevices Switch on Amazon for $25.57
2. A ceiling fan with 4x the cooling power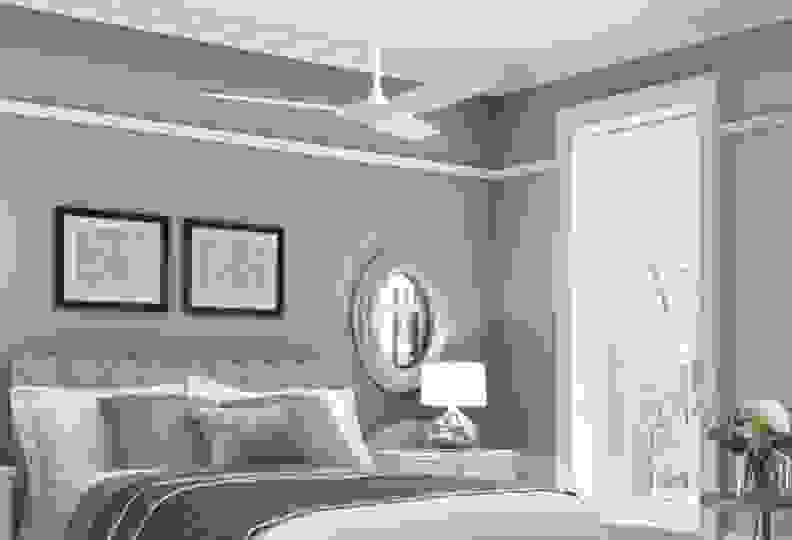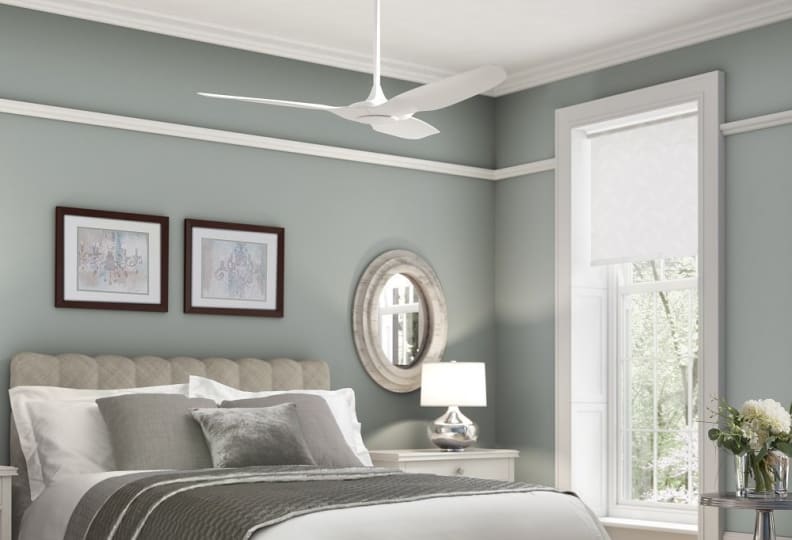 I never thought I'd say this about a ceiling fan, but this is straight-up cool—no pun intended. Not only can you control the Haiku Home L Series fan from your phone, but it can be voice controlled via Amazon's Alexa. Oh yeah, and did we mention it exceeds ENERGY STAR efficiency requirements by 450 percent? That means less energy (and less money) for more cooling power.
Get a Haiku Home L Series Smart Ceiling Fan on Amazon for $600
3. A thermostat that takes energy savings into its own hands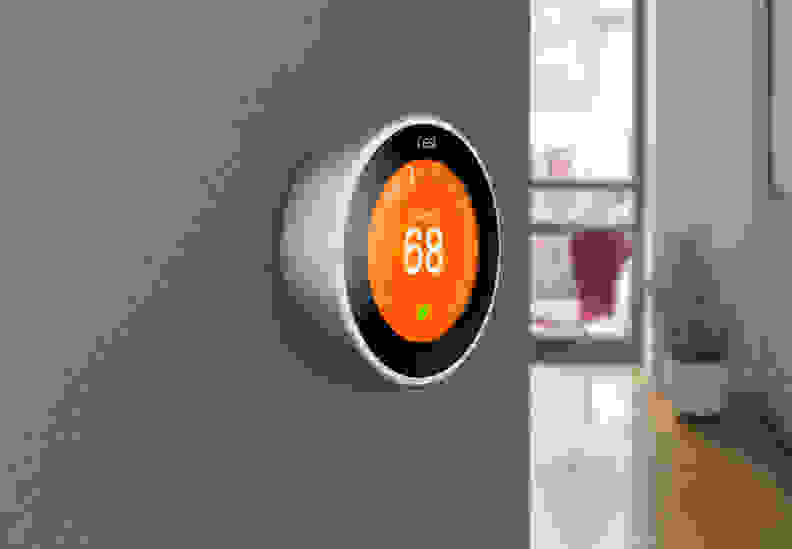 As if we needed another reason to love Nest Learning Thermostats. By learning your habits and needs, Nest thermostats create custom heating and cooling schedules to eliminate unnecessary energy use. The company says that most users save 10-12 percent on heating and 15 percent on cooling—not too shabby!
Get a Nest Learning Thermostat on Amazon for $243.70
4. An air conditioner that works around your budget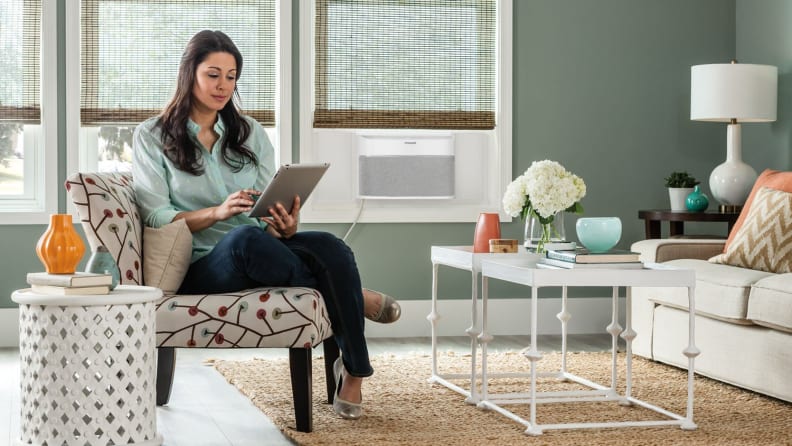 Imagine if you could tell your air conditioner, "Hey, I only have $100 to spend on cooling this month" and have it stay within your budget. Now you can. The Frigidaire Cool Connect smart window air conditioner will work around your schedule and budget to keep your house comfortable for as little money as possible.
Get a Frigidaire Cool Connect smart window air conditioner from Walmart for $299
5. Blinds that jump into action when the window gets hot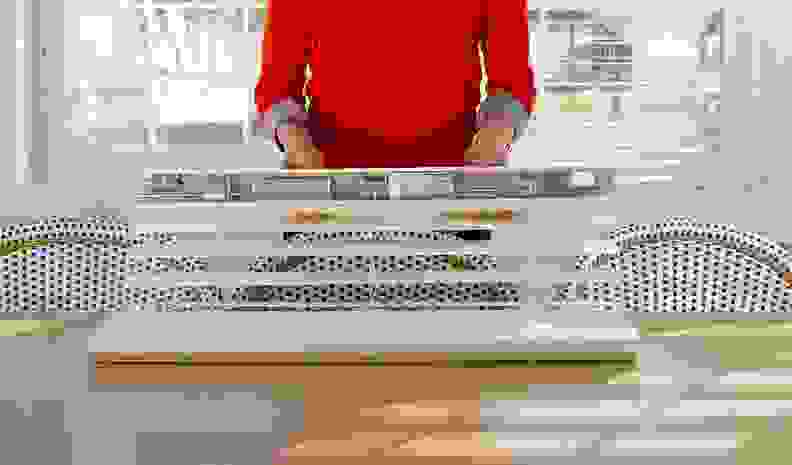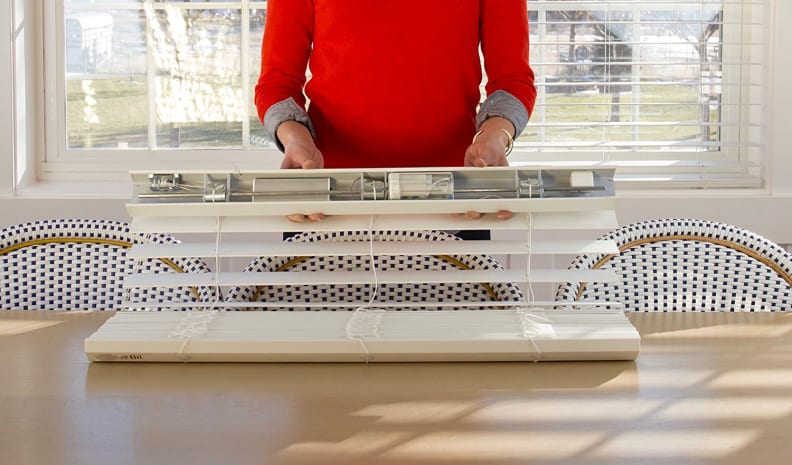 If you get direct sunlight in your home like I do, you know just how quickly it can heat up a space, forcing your cooling system to work extra hard. Give your air conditioning a break by keeping the sun out with MySmartBlinds. These app-controlled window coverings can be set to Energy Saving mode, and they'll automatically close when your windows start heating up.
Get a MySmartBlinds Automation Kit on Amazon for $99
6. A sprinkler controller that can half your outdoor water bill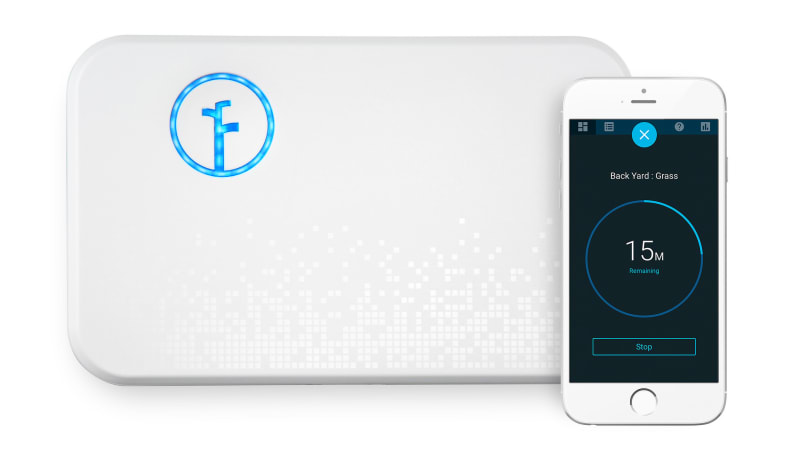 You read that right. The Rachio Smart Sprinkler Controller claims to be able to reduce your outdoor water bill by up to 50 percent! By using weather data and info on the needs of your yard, this controller creates an optimized watering schedule so not a drop is wasted.
Get a Rachio Smart Sprinkler Controller on Amazon for $175.58
7. A vent that lets you pick which rooms to heat or cool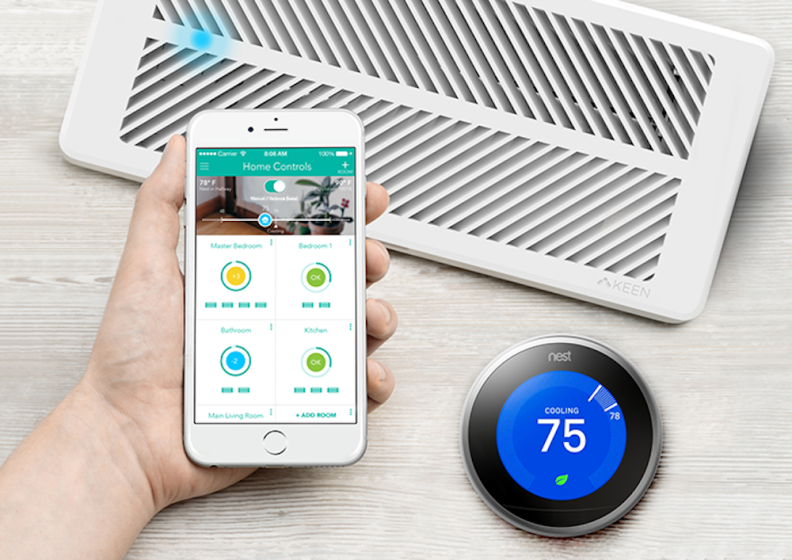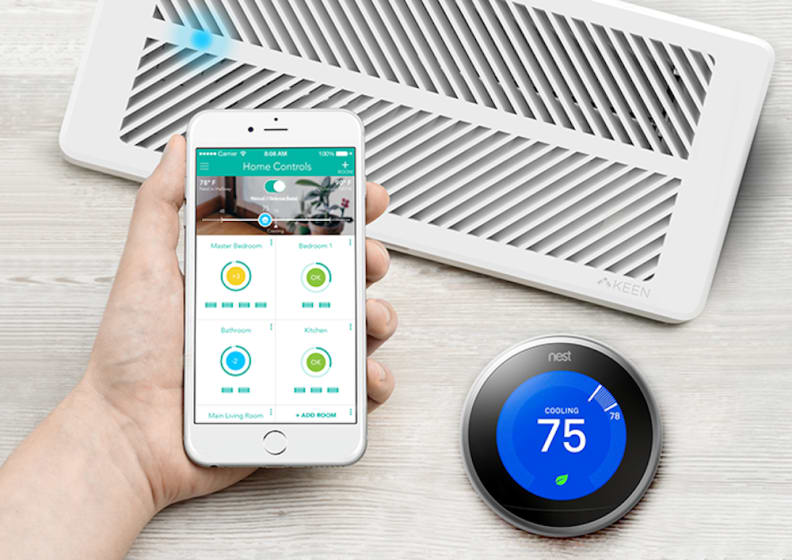 In most homes, you can't pick and choose which rooms to heat or cool—it all gets set to one temperature, which isn't particularly efficient if you spent the majority of your time in just a few areas. The Keen Home Smart Vent can help reduce wasted energy by allowing you to regulate temperature by room, blocking off heat or cool air to areas that don't need it.
Get a Keen Home Smart Vent on Amazon for $89.99
8. An AC controller that learns your habits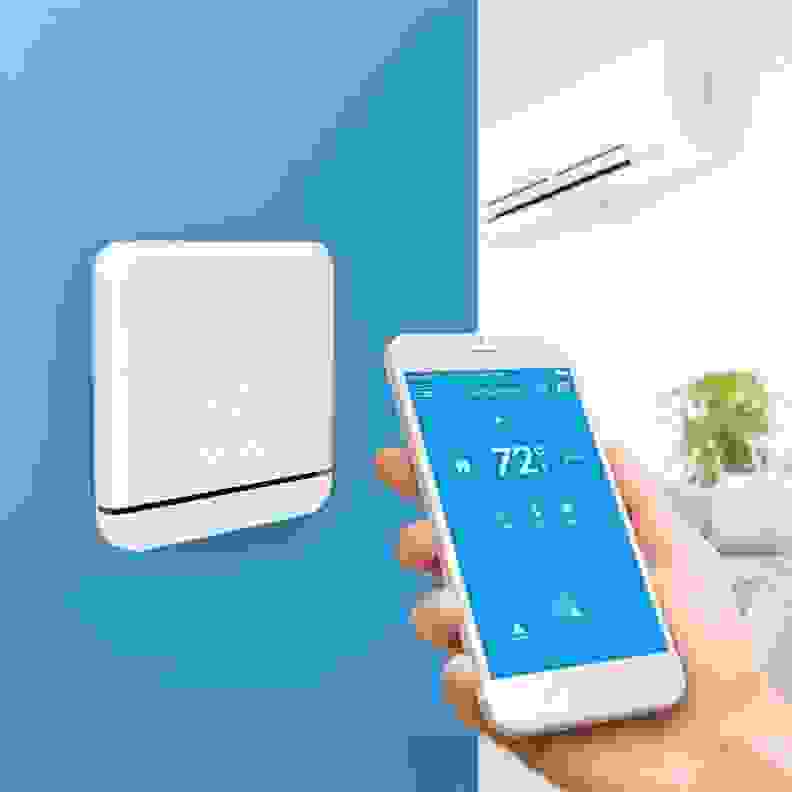 If you don't want to buy a whole new air conditioner, you can upgrade the one you have to be more energy efficient. The Tado Smart Air Conditioner and Heater Controller can save you up to 30 percent on energy costs by automatically shutting off when you're not home and creating schedules for different times of day.
Get a Tado Smart Air Conditioner and Heater Controller on Amazon for $174.99
9. Smart, long-lasting LED light bulbs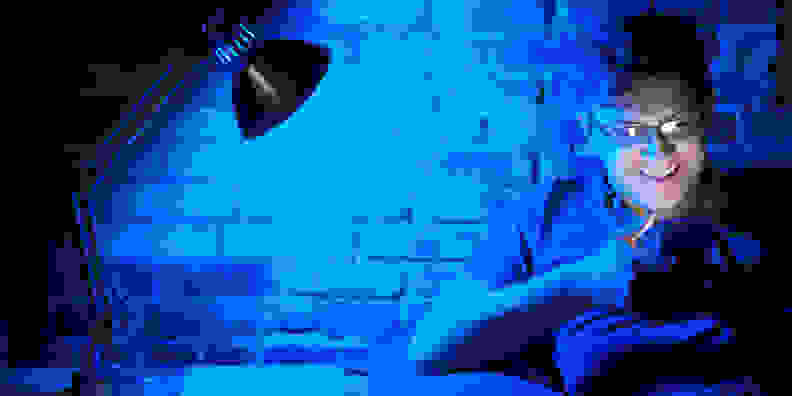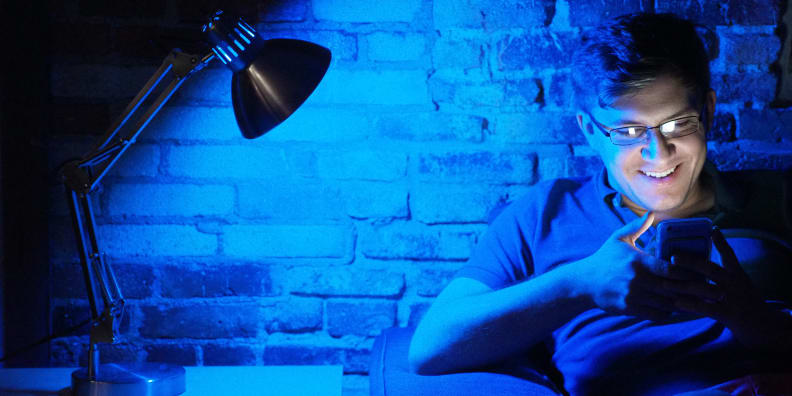 According to the U.S. Department of Energy, LED light bulbs use 75 percent less energy than their incandescent counterparts. You can boost those savings even more by investing in smart LED bulbs, which can be dimmed to use less electricity and even controlled remotely in case you forget to turn them off. The Philips Hue collection is the best smart bulb lineup on the market today—and it works with Amazon Alexa, Google Assistant, and Siri.
Get a Philips Hue Bulb Starter Kit on Amazon for $173.89
10. A system that lets you monitor energy use from your phone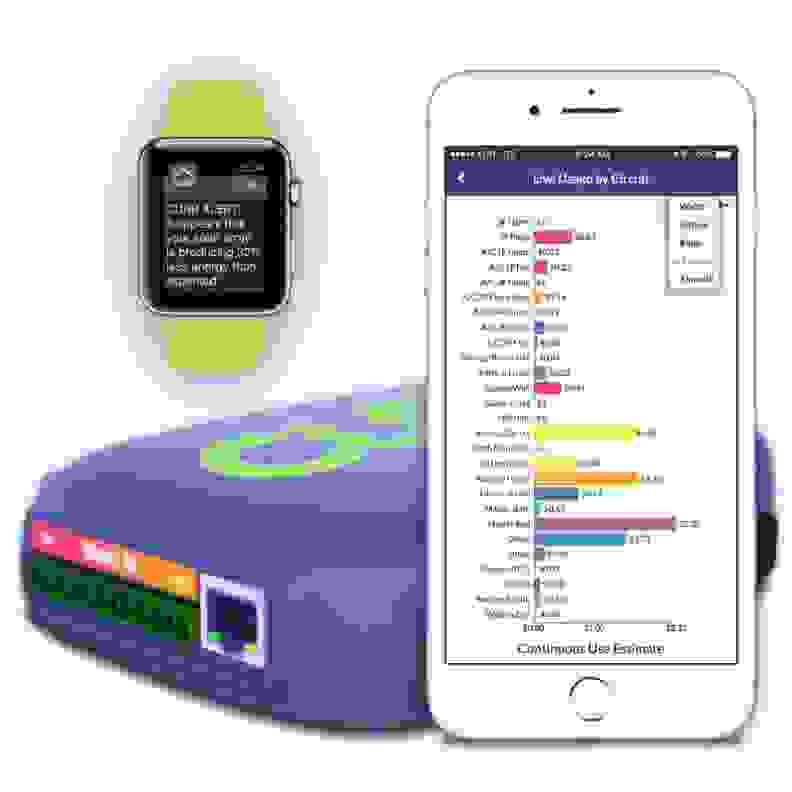 Don't know what's causing your high energy bills? You need a smart home energy monitoring system like the one from CURB. This gadget attaches to your home's breaker panel and sends detailed, real-time information about appliance energy consumption straight to your phone. It's a must-have tool if you're serious about driving down your energy costs.
Get a CURB Home Energy Monitoring System on Amazon for $399
Prices are accurate at the time this article was published, but may change over time.