I have a vision for my future—a simple life in an eco-friendly tiny house. My friends roll their eyes when I talk about my prospective home, because although I'm nowhere near buying it, I've already planned the style (coastal), the color palette (blue and white), and the tiny kitchen appliances. Wait, really? Yes, I've already picked out the appliances. They're small, of course, but hard-working.
I don't have my tiny place yet, but if I were to buy my appliances today, here's what I'd select.
1. A little fridge to keep food chilled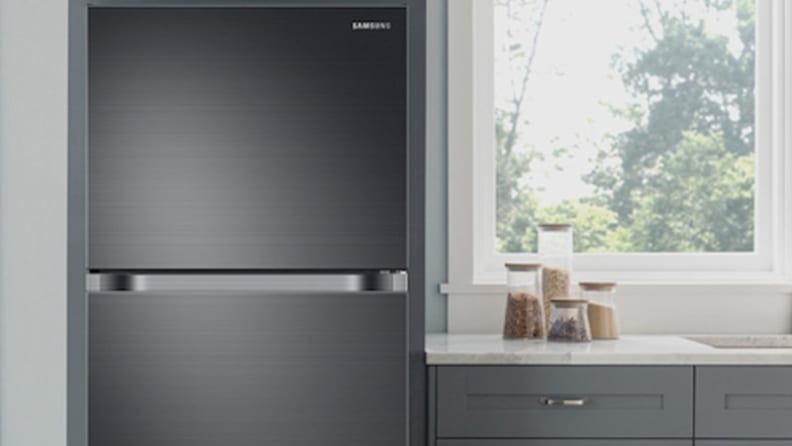 The refrigerator shouldn't be too small, because I'll want to invite friends over (one at a time.) I'm in love with the black stainless steel Samsung RT18M6215SG. This 18-cu.-ft. top freezer refrigerator is good for a small place because it's only 29 inches wide. Plus, its freezer can convert to additional fridge space if I need it.
Buy the 18-cu.-ft. Top Freezer Refrigerator with FlexZone™ at Appliances Connection for $795.20
2. This rock star toaster oven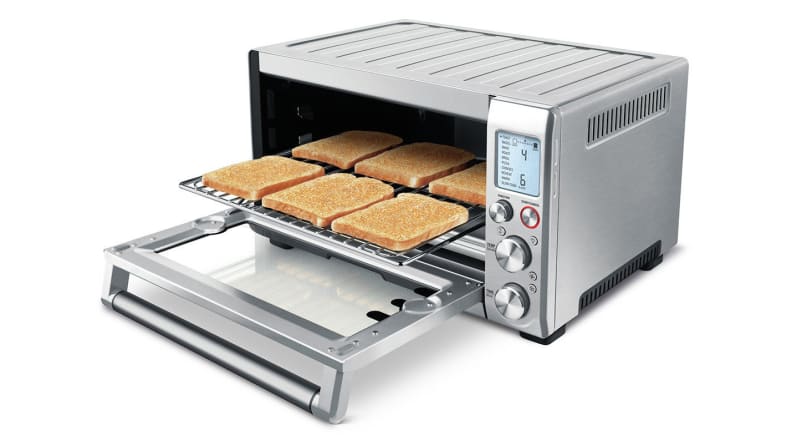 If I had to choose between a toaster oven and a microwave, I'd go with the toaster oven. They both take up approximately equal amounts of space, and the toaster oven is more versatile. If I bought our top-scoring Breville Smart Oven Pro, I could use it to toast, bake, broil, and even slow cook.
Buy the Breville Smart Oven Pro at Best Buy for $269.99
3. A multi-talented multi-cooker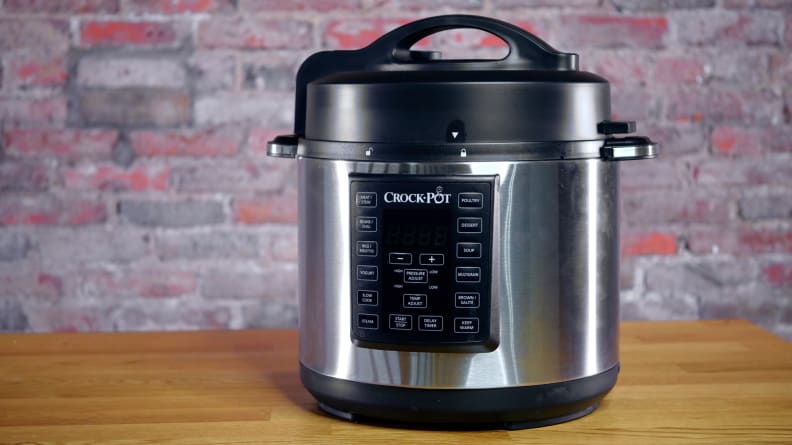 I know I would want an electric multi-cooker, so that I could make dinners without a cooktop. A multi-cooker can pressure cook, sauté, steam, slow cook and more, so it's ideal for a small kitchen. Our favorite, Crock-Pot's Express multi-cooker, did better in our tests and is less expensive than the Instant Pot, so that's the one I would purchase.
Buy the Crock-Pot Express Crock Multi-Cooker at Walmart for $69.92
4. The countertop dishwasher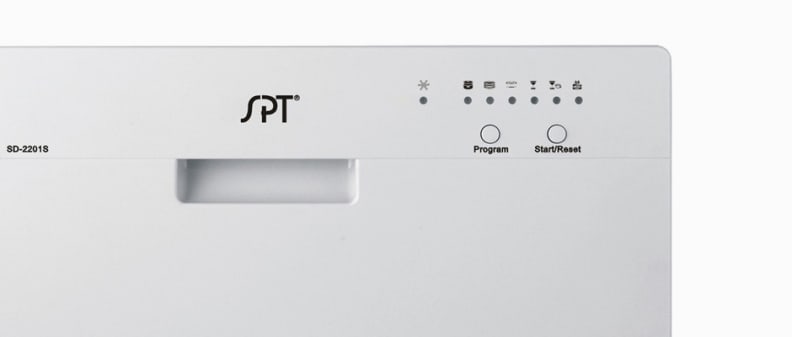 In my tiny kitchen, I could probably live without a dishwasher, but I wouldn't want to. Besides, hand washing wastes water. Countertop dishwashers are mostly the same, and they all work well. I want our top model, the SPT SD-2201W because it has clear, unobtrusive controls to keep things from looking busy in the tiny kitchen.
Buy the SPT Countertop Dishwasher on Amazon for $215.62
5. An economical food processor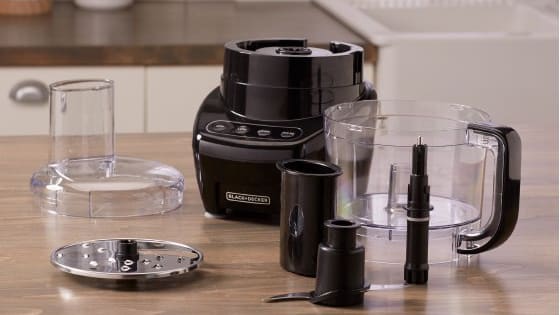 Some kitchen tools, I just can't live without. A food processor makes life so much easier when I have to slice and dice. I don't need a fancy one, but the Black + Decker FP4200B is inexpensive and gets the job done. We named it our Best Value.
Buy the Black + Decker Easy Assembly 8-Cup Food Processor at Walmart for $25.92
6. This utility kitchen cart
I'd need a place to keep the toaster oven and countertop dishwasher, and a sturdy, minimalist utility cart like the Seville Classics model would do the job without taking up too much space. I know I'd appreciate the clean, industrial look, and of course, the storage. Maybe I'd even use it as an island.
Buy the Seville Classics Industrial All-Purpose Utility Cart on Amazon for $68.99
7. A washer/dryer combo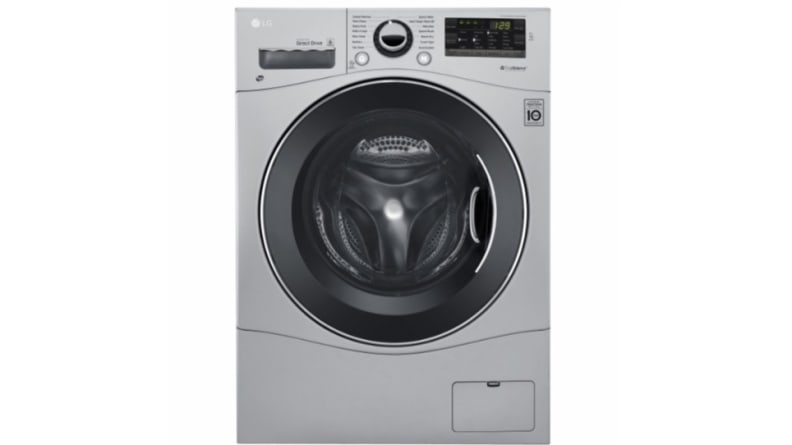 If I could avoid lugging my clothes to the laundromat, I'd enjoy life more. So, I'd want a 24-inch LG 2.3-cu.-ft. washer/dryer combo to keep my clothes clean. It has condenser drying, and it doesn't need ventilation. It would take hours to finish a cycle, and I'd have to run multiple loads, but the convenience would override that.
Buy the LG WM3488HS Compact All-In-One Washer/Dryer at Home Depot for $1539
For any smaller home
It's possible that the tiny house trend will have run its course before I get to own one, but, as I always remind myself, even if I never go tiny, all of this kitchen equipment will work just as well in a condo.
Prices are accurate at the time of publication, but may change over time.