Home & Garden
The 20 best things you can buy at Target
*adds everything to cart*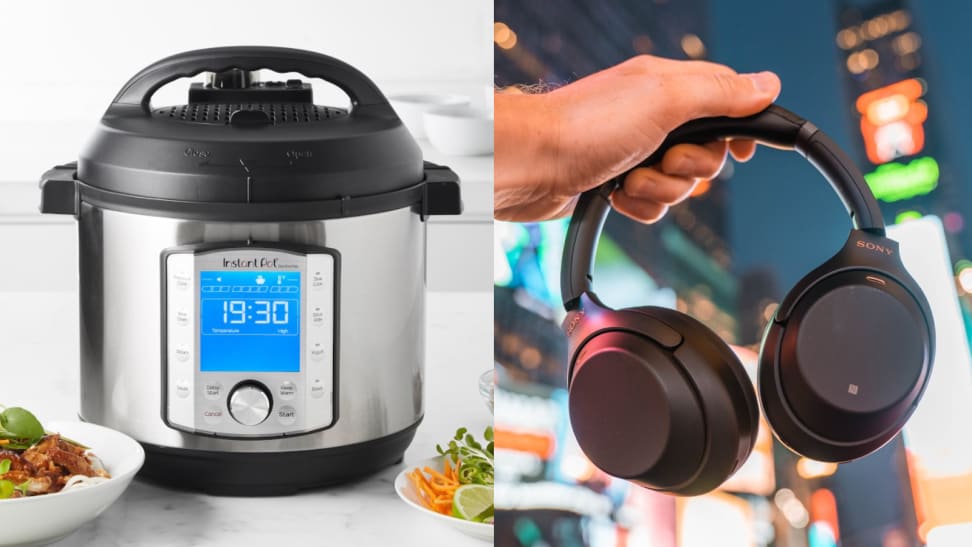 Credit:
Let's be honest: Target is the place where budgets go to die. But while the dollar section is tempting (step away from the miniature succulent planters you definitely don't need), there are some things that are more worth your money than others. Here are the top 20 things you can get at Target, including some of our favorite kitchen and tech accessories.
1. This new and improved Instant Pot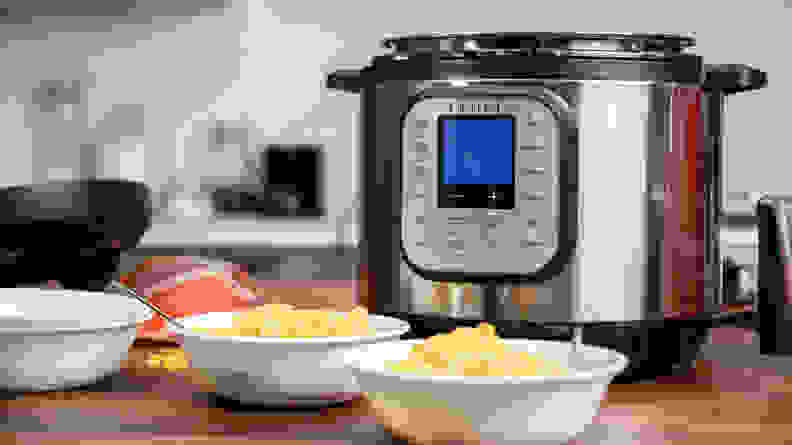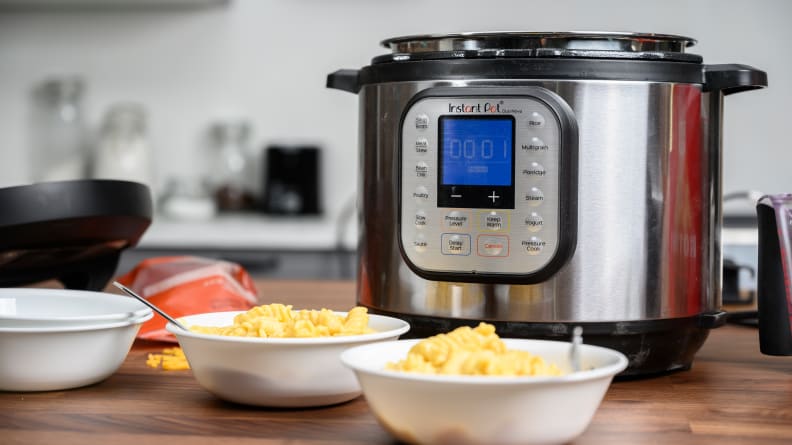 Instant Pot stole our heart with the Ultra and now the popular brand has done it again with the Duo Evo Plus. Not only does it have an updated display along with an automatic steam release valve, but it also has nine different smart cooking programs, including sous vide.
Get the Instant Pot Duo Evo Plus from Target for $119.99
2. The coziest weighted blanket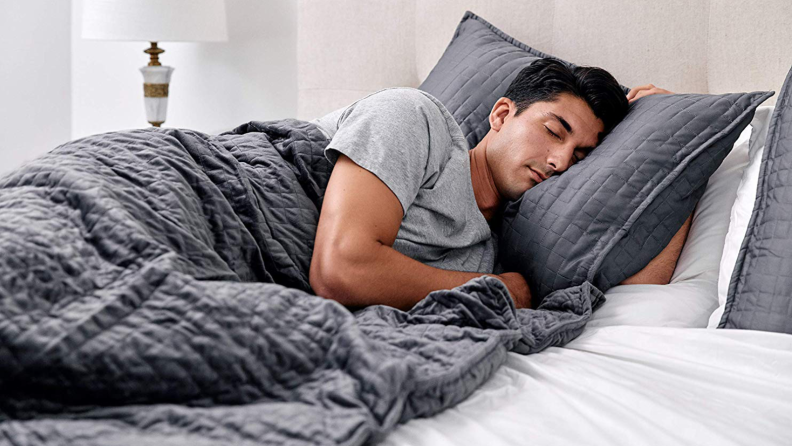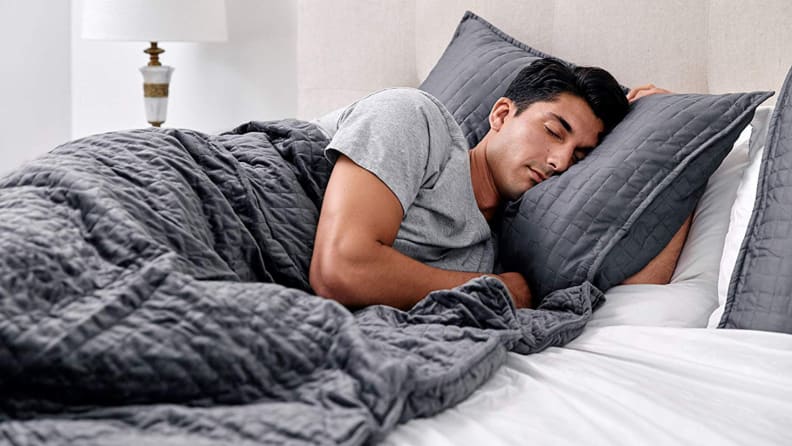 If you haven't jumped on the weighted blanket bandwagon, you might as well the next time you're at Target. There you can find our experts' number one pick, the Gravity Blanket. Not too heavy and not too light, it provides the perfect amount of pressure and has a velvety exterior you'll love snuggling up in.
Get the Gravity Blanket from Target for $249
3. These earbuds everyone is obsessed with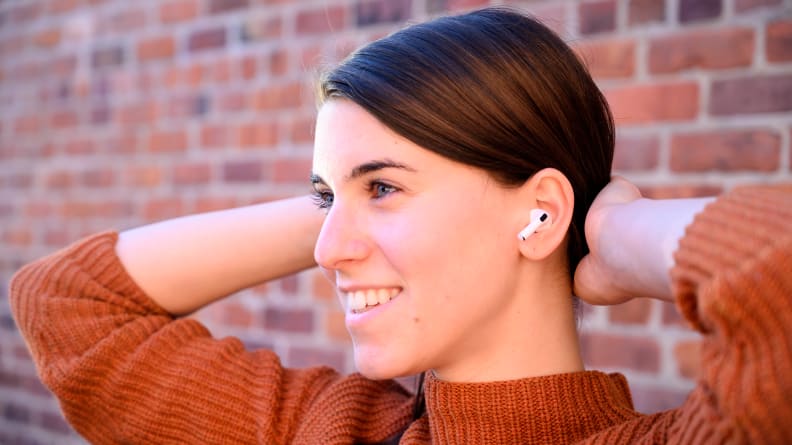 The only thing better than AirPods? AirPods Pro. Our executive editor (and audio expert) even calls them the best earbuds that Apple has ever made. While the original AirPods also have amazing sound quality and a comfortable fit, the AirPods Pro take it a step further with noise cancellation so you can truly tune out the outside world.
4. The number one smart speaker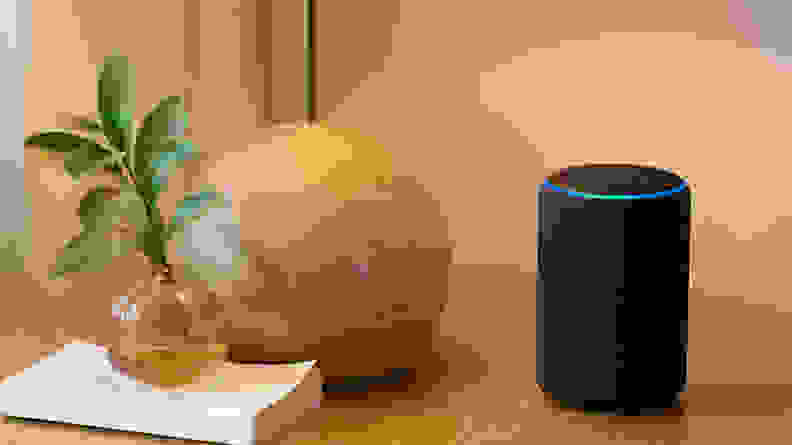 There are so many options out there when it comes to smart speakers. And while they all offer something a little bit different, our top pick is the 3rd Generation Amazon Echo. It has the best sound quality thanks to its Dolby audio setup and uses far-field voice recognition so you can talk to Alexa from any room in your house.
Get the Amazon Echo (3rd Generation) from Target for $89.99
5. Our favorite smartwatch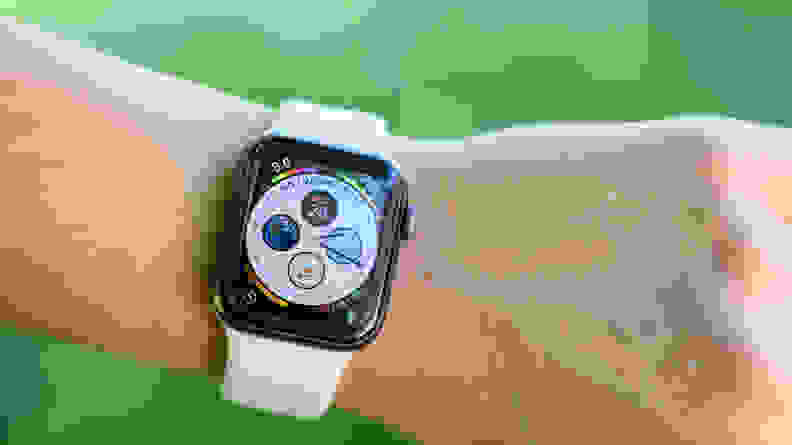 How can you make your life easier in just one purchase? With a smartwatch, obviously. The wildly popular Apple Watch is the best one you can buy because it does everything—and we do mean everything—better than any of the other ones we tested. Whether you want to listen to music, answer a phone call, or navigate via GPS, you can use your Apple Watch to do it. Plus, it's water-resistant and has a sapphire glass display so it's super durable.
Get the Apple Watch Series 4 from Target for $399.99
6. This personal blender you can take on the go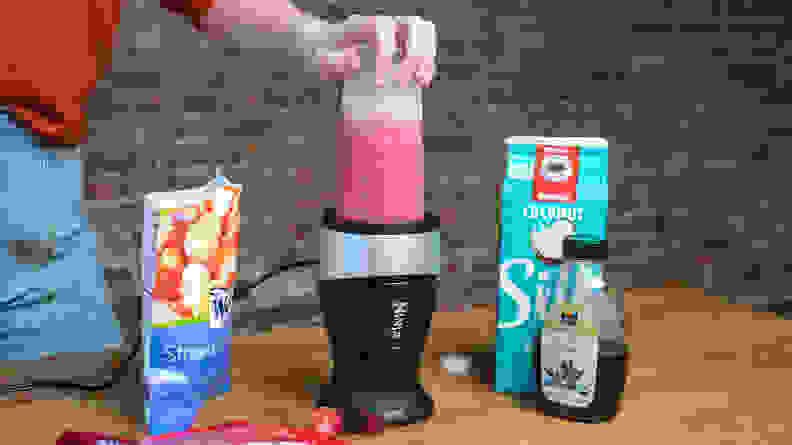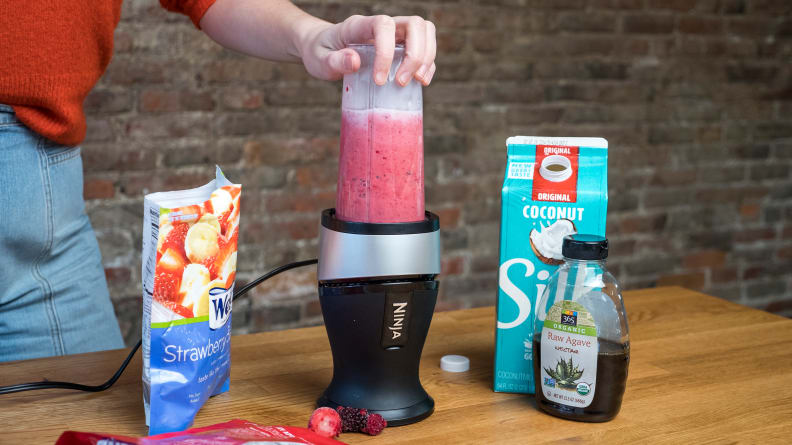 You're a busy person, we get it. A.k.a. you don't have time (or motivation) to pull out a massive blender every time you want to make a smoothie in the morning, let alone transfer said smoothie to a separate glass and then wash all of the things. Enter the Ninja Fit. It's the number one personal blender on the market because it's powerful yet compact so you can slip it into your bag as you race out the door.
Get the Ninja Fit Blender from Target for $49.99
7. The best paper towels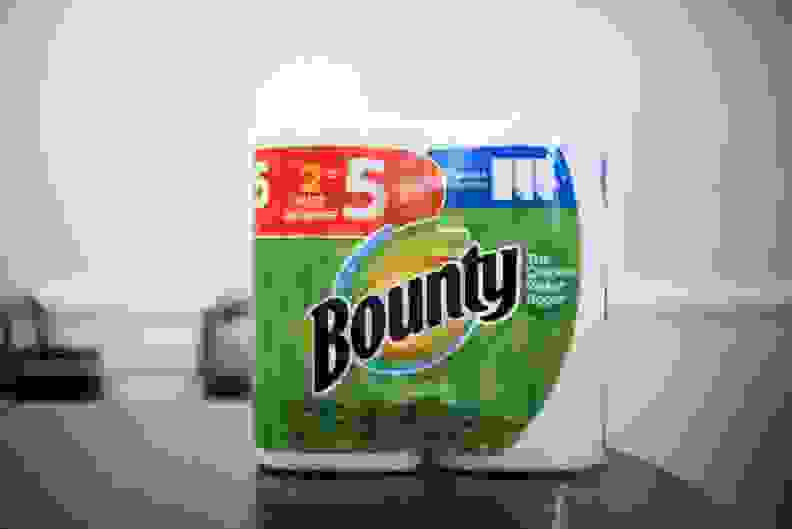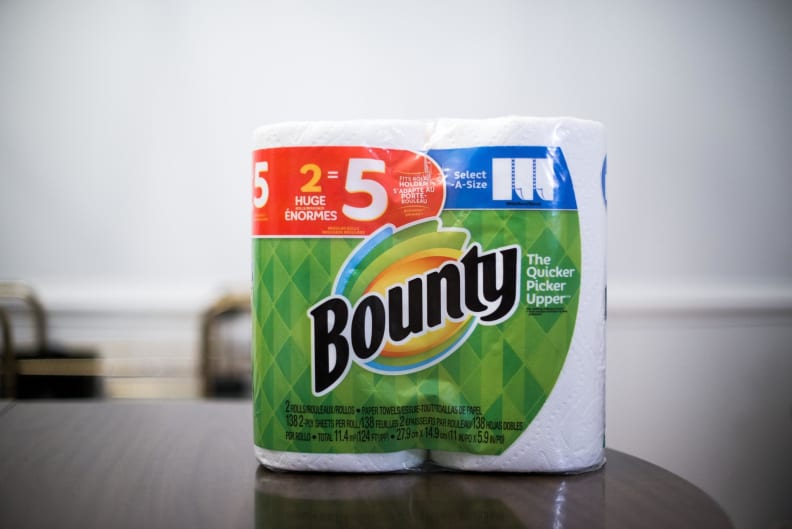 Not every trip to Target is going to result in a fancy new smartwatch or a cute pair of shoes. Sometimes—in fact, more often than not—you're going for more mundane things. Like paper towels. Of all the brands out there, we recommend Bounty Select-A-Size 2-Ply. The "quicker picker-upper" cleaned the best during our tests and felt the strongest and thickest.
Get Bounty Select-A-Size from Target for $15.19
8. These expert-approved noise-cancelling headphones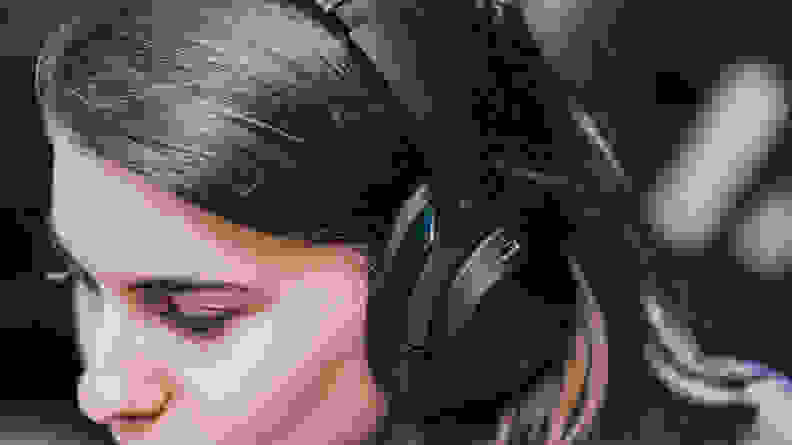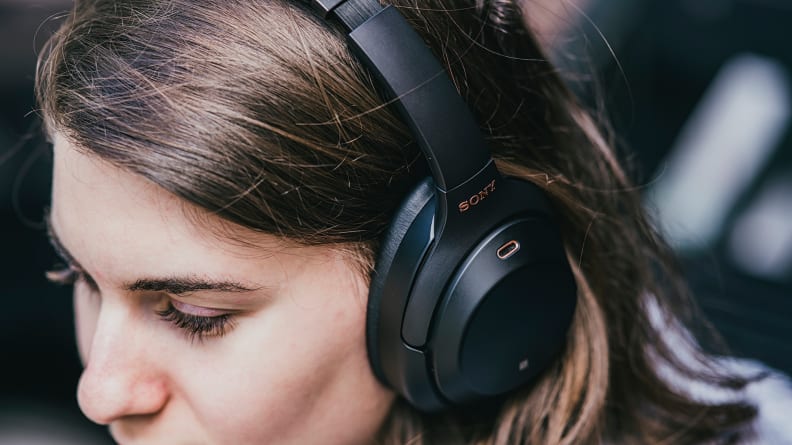 Noise-cancelling headphones are all the rage. But which pair is best? Our experts say these ones from Sony, which sound great and are comfortable enough to wear for hours on end. What really won us over, however, is the active noise cancellation technology that you can customize to determine how much outside noise you can hear.
Get the Sony WH1000XM3 Noise-Cancelling Headphones from Target for $349.99
9. This popular Kindle
Reading is great—toting around heavy books is not. That's why people love Kindles, especially the Paperwhite. It's our top e-reader because it has a crystal clear display with 24 different levels of illumination (so you can read anytime, anywhere) along with tons of storage space and audio capabilities so you can even listen to podcasts and audio books. Bonus: It's also waterproof (!!).
Get the Amazon Kindle Paperwhite from Target for $129.99
10. This fitness tracker to help you live healthier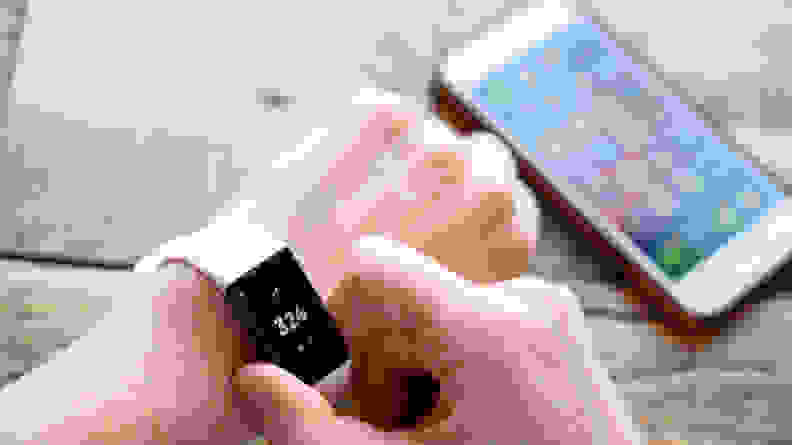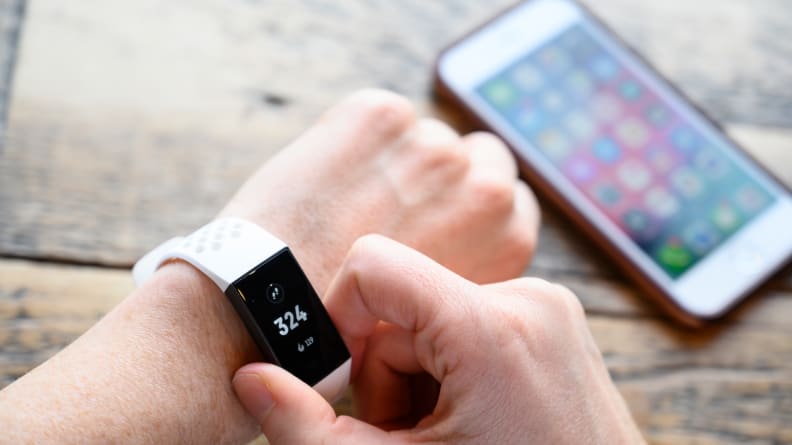 So you decided this is your year to finally get in shape (or even just get up from your desk more than once a day). Congrats—but you'll need a few things to help achieve that goal. Like the [Fitbit Charge 3], which we chose as the number one fitness tracker. It's as fashionable as it is functional, with its easy-to-use functionality and plenty of sleep- and activity-tracking capabilities.
Get the Fitbit Charge 3 from Target for $149.95
11. This high-tech robot vacuum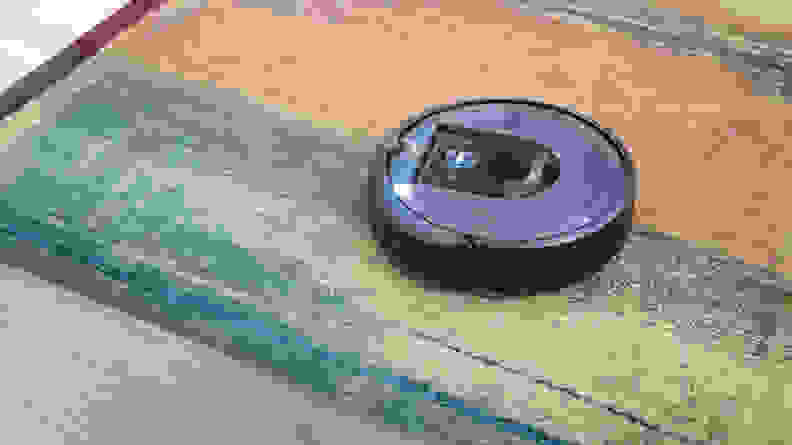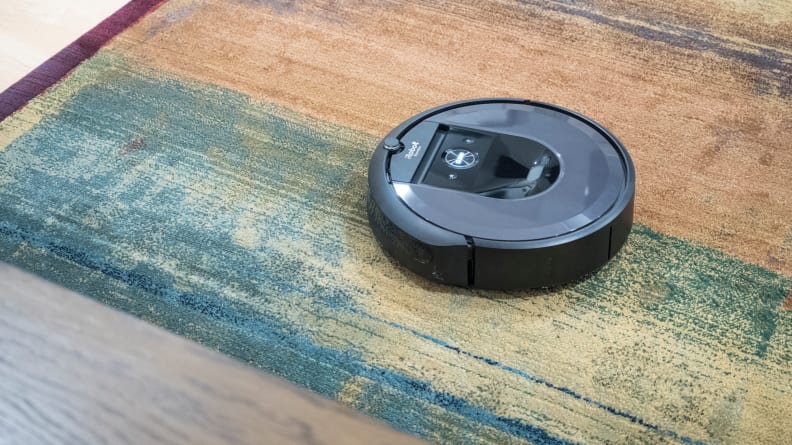 Vacuuming is one of the most-hated chores in America for a reason. If you hate to do it as much as I—and thousands of other people—do, buy a robot vacuum to do it for you. We've tested some of the most popular ones and found the iRobot Roomba i7+ to be the most effective at cleaning. It also has one feature that the others don't: it can empty itself (!!).
Get the iRobot Roomba i7+ from Target for $799.99
12. This popular coffee maker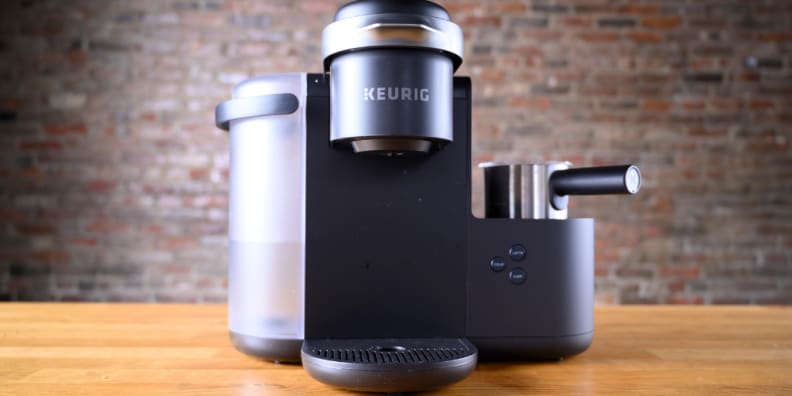 Whether you want a strong espresso shot or a creamy latte, this Keurig can do it all. We dubbed it one of the best coffeemakers (and certainly the most versatile) because it has so many different options to choose from and a large reservoir that means you won't have to constantly be refilling it. It even has an attached milk frother, too, so you can whip up barista-worthy beverages.
Get the Keurig K-Cafe from Target for $219.99
13. This gadget for your next Netflix session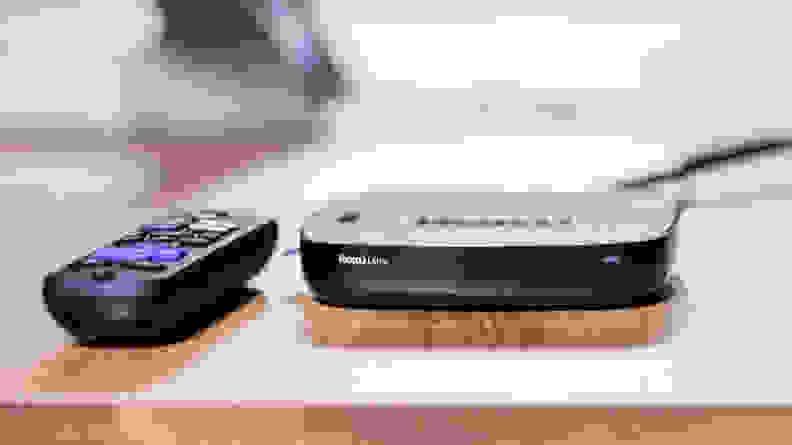 If one of your favorite hobbies is Netflix-ing (no shame!), then a high-quality streaming device should be on your Target shopping list. Our experts recommend the Roku Ultra because it's compatible with almost every TV setup—including 4K and HDR—and offers all of the major streaming services, from Netflix to Hulu to HBO (it's also the first non-Apple device to offer Apple TV!).
Get the Roku Ultra from Target for $79.99
14. This kitchen appliance with a cult following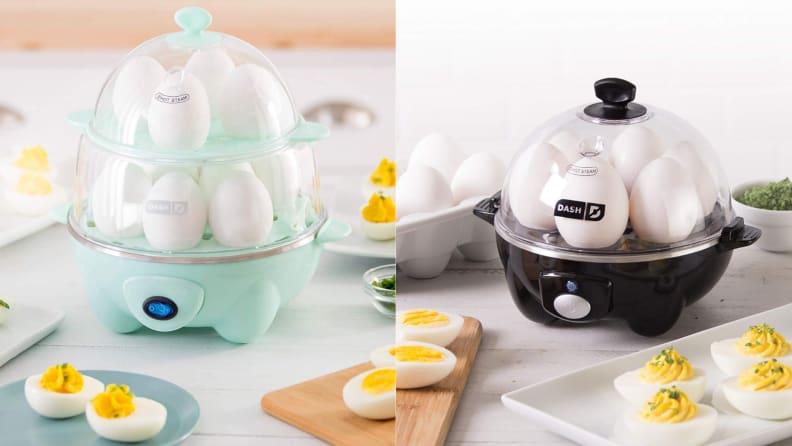 In case you missed it, the Dash Rapid Egg Cooker was one of 2019's most wished-for products. To find out if it lives up to the hype, we put it to the test ourselves. The verdict? It's a breakfast game-changer, cooking our eggs quickly and perfectly with very little mess.
Get the Dash Rapid Egg Cooker from Target for $17.39
15. This must-have for home cooks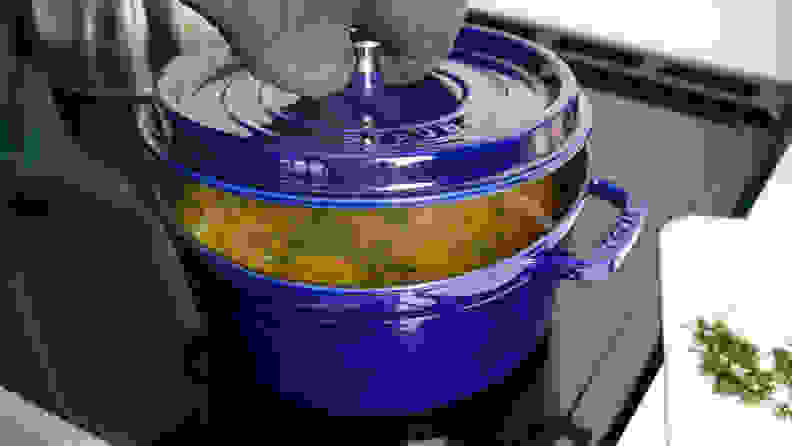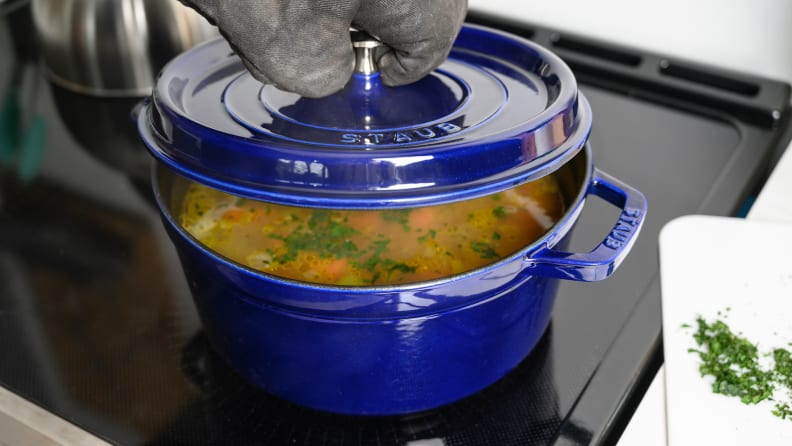 When you think of Dutch ovens, you likely think of Le Creuset. And while we're all for the popular brand, our experts found this Staub Dutch oven to be even better. Made of cast iron, it's solid and durable and cooks food evenly, whether you're braising meat or making stew.
Get the Staub Cast Iron 4-Quart Cocotte from Target for $149.95
16. This air fryer every kitchen needs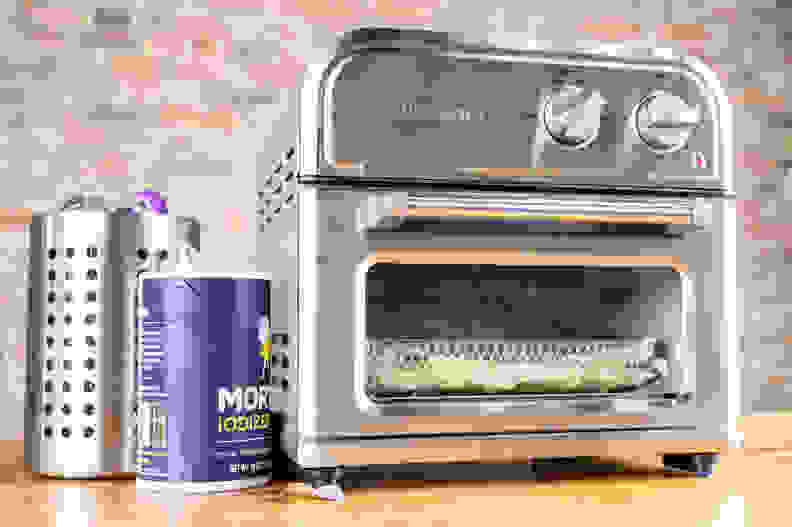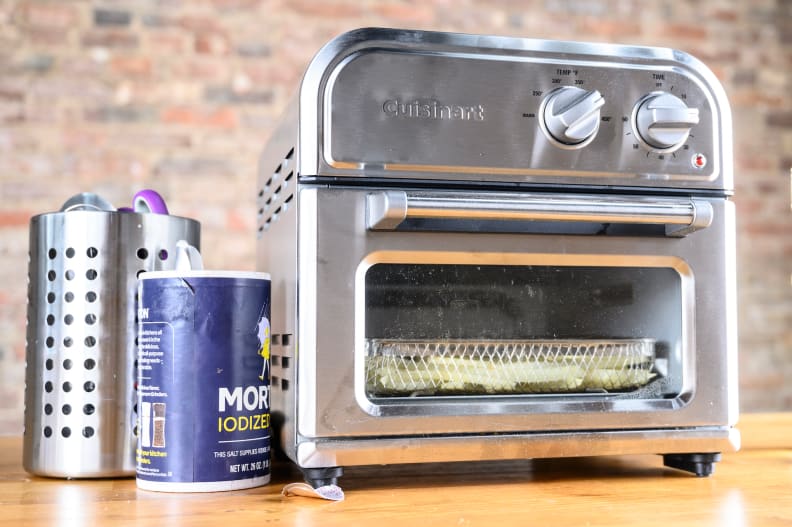 Air fryers are a great—and more importantly, healthier—way to enjoy all of your favorite fried foods at home. We recommend this budget-friendly Cuisinart one because it's simple to use and cooks food evenly and quickly with just the right amount of crisp. Golden brown French fries, anyone?
Get the Cuisinart Compact Air Fryer from Target for $76.99
17. This trendy instant camera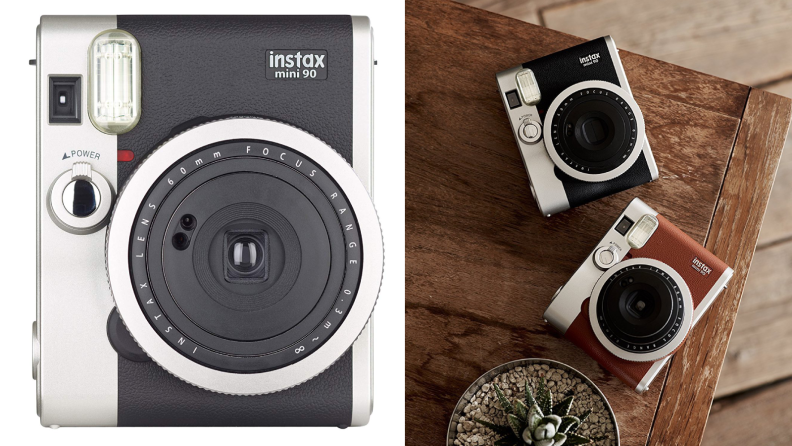 Of all the Instax instant cameras (and there are a lot!), the Mini 90 Neo Classic is hands-down the best. Not only does it have the most features—including double exposure mode and a high performance flash—but it's also rechargeable so you don't have to worry about dealing with AA batteries.
Get the Fujifilm Instax Mini 90 Neo Classic from Target for $113.99
18. This tried-and-true cast iron skillet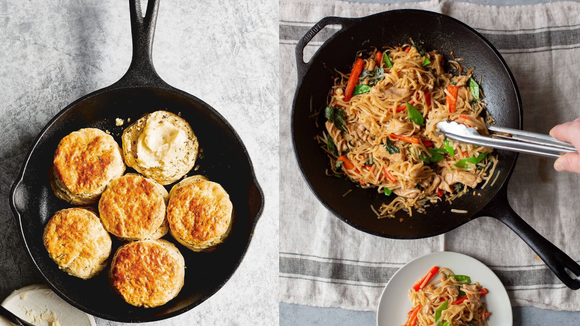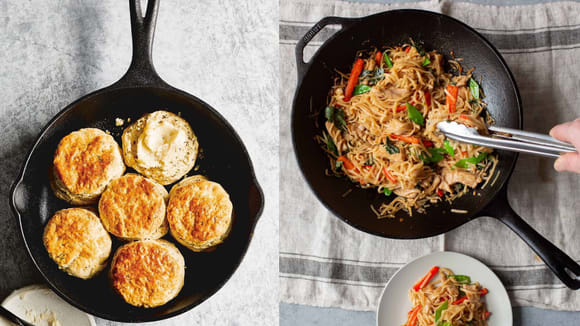 If there's one thing Grandma has told you over and over again, it's the importance of having a trusty cast iron skillet. And she's right—everything from biscuits to steak taste better when cooked in cast iron, and it's oh-so versatile. Lodge makes the best cast iron skillets because they cook food evenly and are durable enough that they can be passed down to future generations.
Get the Lodge 12" Cast Iron Skillet from Target for $19.99
19. These containers that are perfect for meal prep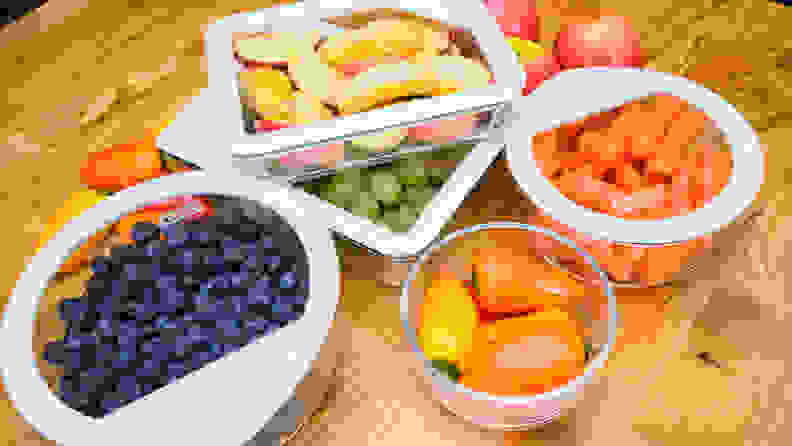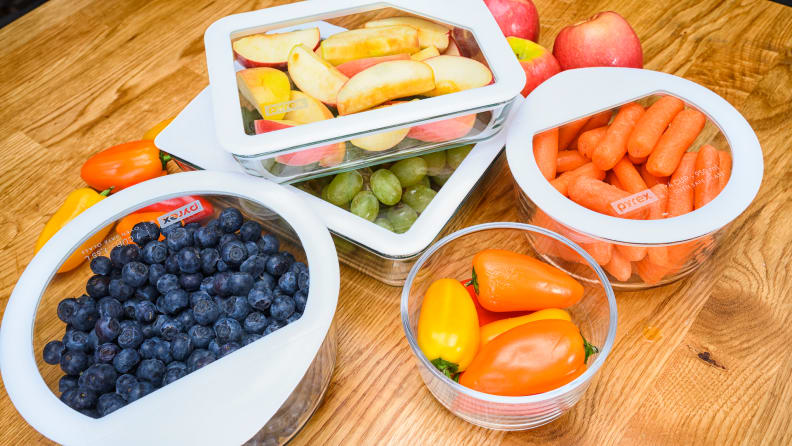 Keep your food fresher for longer with this Pyrex set. Chosen as the number one food storage containers, they're made of super sturdy glass (so they're completely oven-safe!) and the lids have a vent that's perfect for reheating leftovers in the microwave.
Get the Pyrex Ultimate 10-Piece Set from Target for $56.69
20. This water bottle with a built-in filter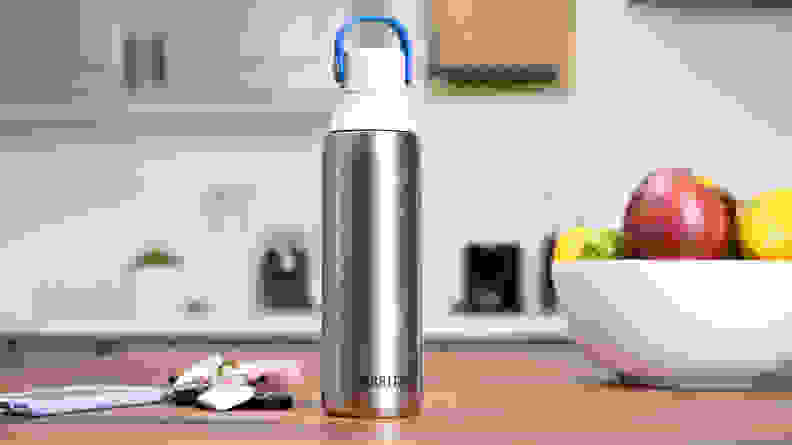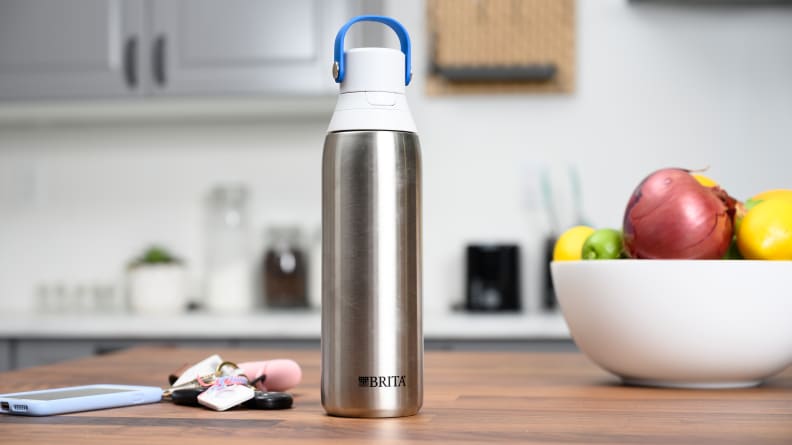 Imagine your Brita pitcher, but portable. That's exactly what you'll get with this water bottle, which uses the brand's famous filter to keep your H2O fresh and chlorine-free. Plus, because it's stainless steel and well-insulated, your water will stay nice and cold all day long.
Get the Brita Filtering Water Bottle from Target for $34.99
The product experts at Reviewed have all your shopping needs covered. Follow Reviewed on Facebook, Twitter, and Instagram for the latest deals, product reviews, and more.
Prices were accurate at the time this article was published but may change over time.