Laundry
These are the best laundry & cleaning products of 2018
Get the house clean and maximize laundry day with our top-rated products of 2018.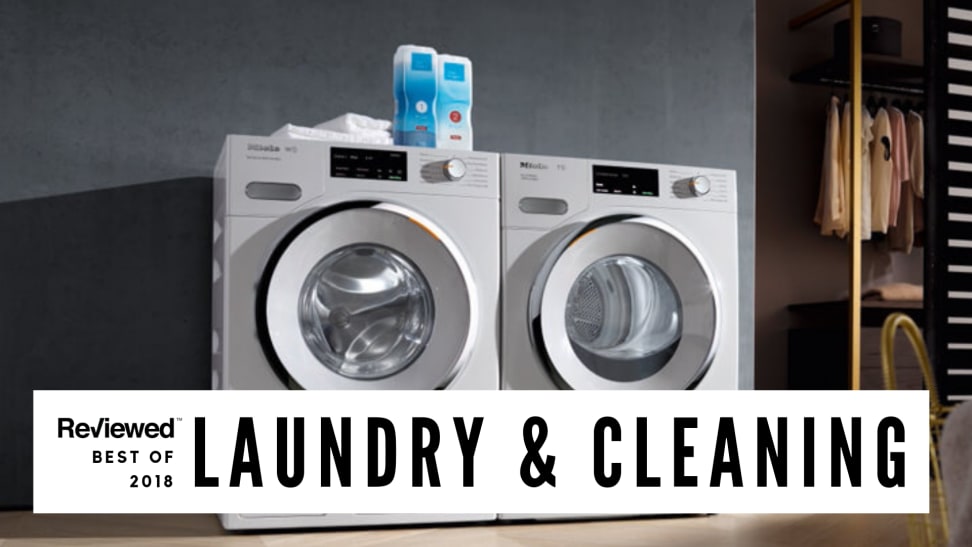 Credit:
For many people—including the team here at Reviewed—there's no better feeling than a clean house. With the right tools, you can have spotless floors, fresh sheets, and stain-free clothes without sacrificing your weekend. We tested dozens of washers, dryers, and vacuums in 2018. Here's the best of the bunch.
Best Front-Load Washer: Electrolux EFLS627UTT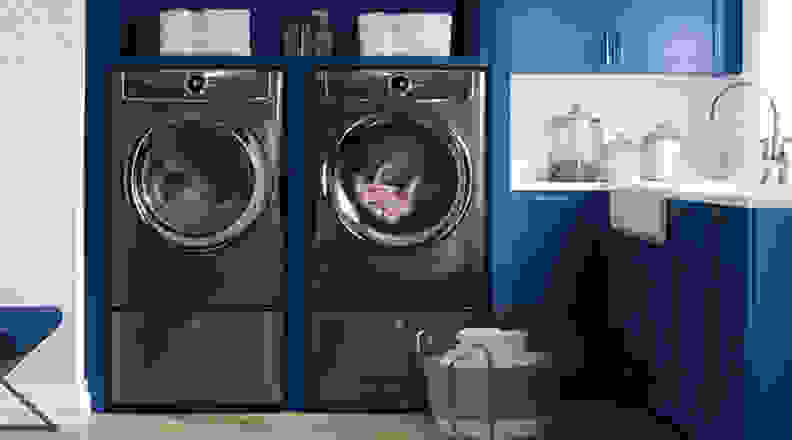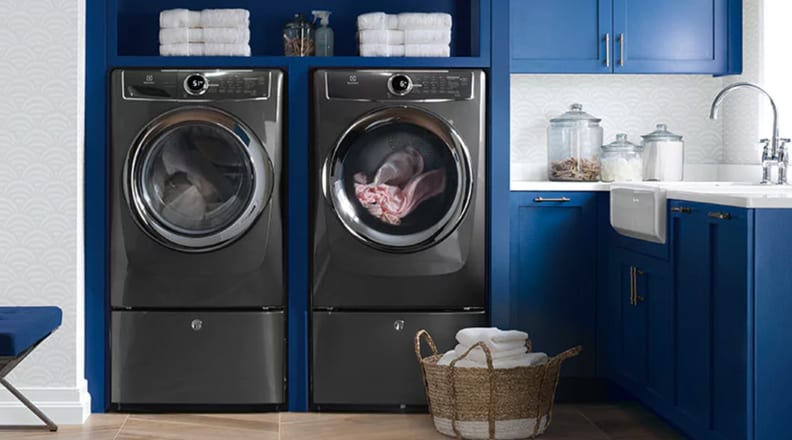 The Electrolux EFLS627UTT stands as one of the best front-load washers on the market. It is the world's first washer to have a special place for detergent pods in the drawer, allowing for even distribution of soap. However, this washer also has strong fundamentals of stain removal and efficient cycles. Features like Sanitize, StainSoak, and Extended Refresh means that this washer can deal with any situation.
Buy the Electrolux EFLS627UTT washer
---
Best Top-Load Washer: GE GTW680BSJWS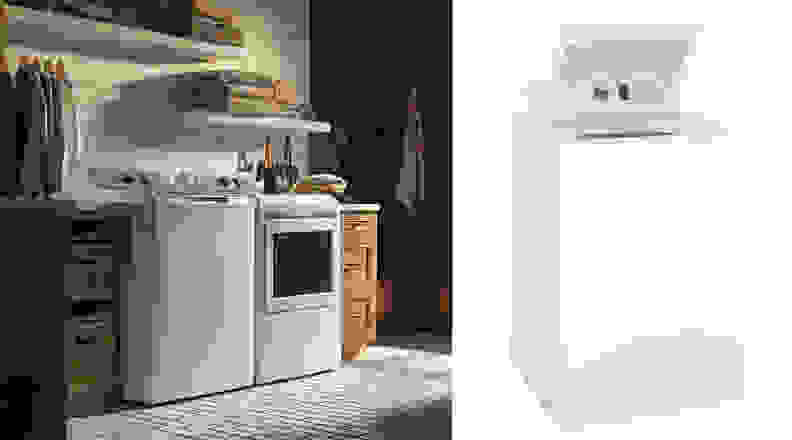 The GE GTW680BSJWS features the very best of top loading technology, with everything the American public wants out of a washer: a massive 4.6-cu.-ft. capacity, a warm rinse feature, powerful stain removal. We love its efficient cycles, but it bows to market pressure by letting users choose to use more water than necessary. With a sale price below $700, it proves that premium can be affordable, too.
---
Best Compact Washer: Miele W1 WWH860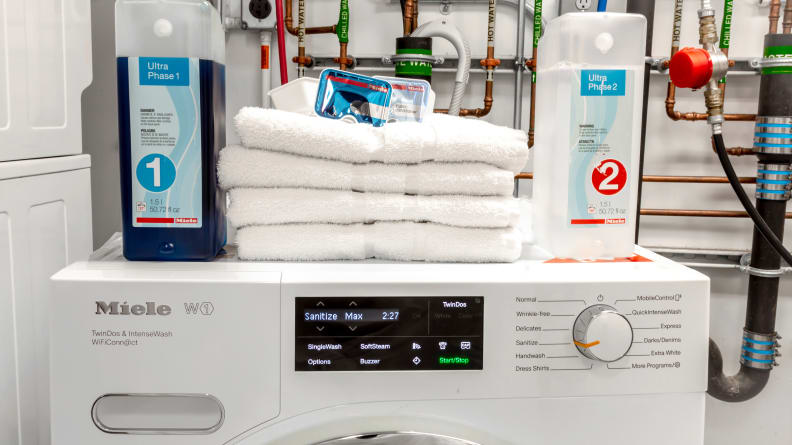 The Miele W1 WWH860 blows most compact washers out of the water. Not only can it fit in a laundry closet or tiny home, but it also has innovations that we'd normally see on a full-sized flagship model. It has the ability to satisfy both consumers that want to set it and forget it, and micromanagers that want to control every aspect of the wash. As many fancy features as the Miele has, the more important thing is that it cleans extremely well. High-tech features combined with good-old-fashion scrubbing creates a top-notch compact washer. It's expensive, but it'll pay back everything you put into it.
Buy the Miele W1 WWH860 compact washer
---
Best Traditional Washer: GE GTW485ASJWS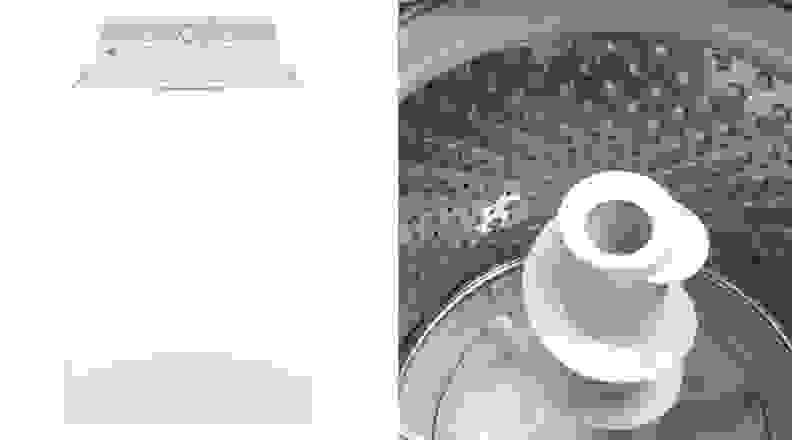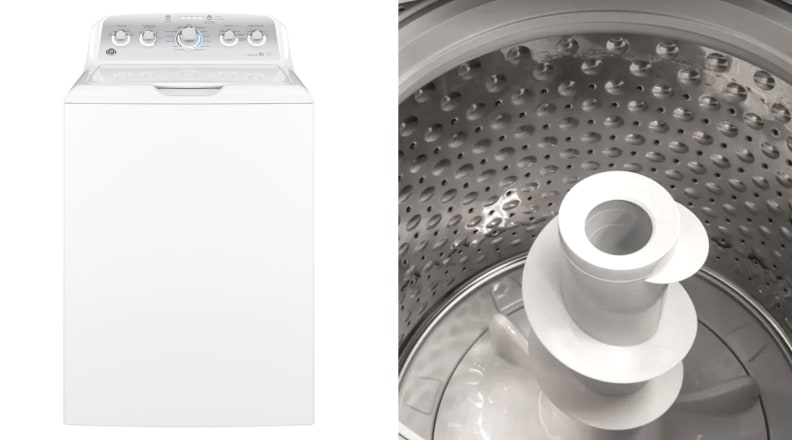 The GE GTW485ASJWS is the winner for top-loading agitator washing machines. It combines traditional methods and current technology to clean your laundry. Want to fill it to the brim with water? You can do that with the Deep Fill button. There's plenty of room for laundry in the 4.2-cu.-ft. drum, and this machine meets Energy Star guidelines. The washer provides a dozen cycles to choose from, and the stain guide feature lets you specify the type of stain you want the washer to deal with.
---
Best Washer for Large Families: LG WM9000HVA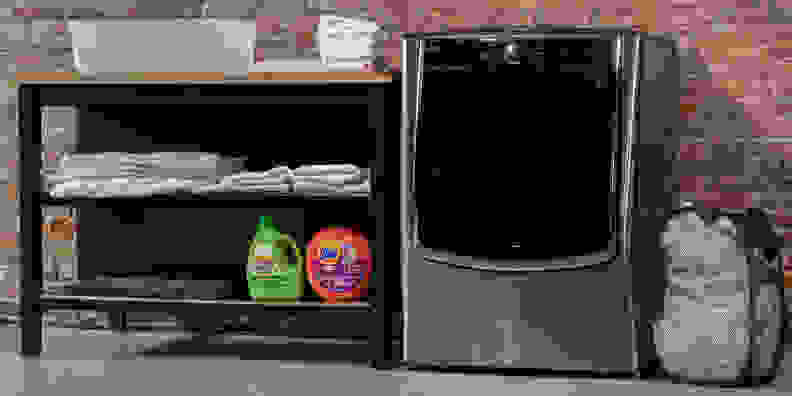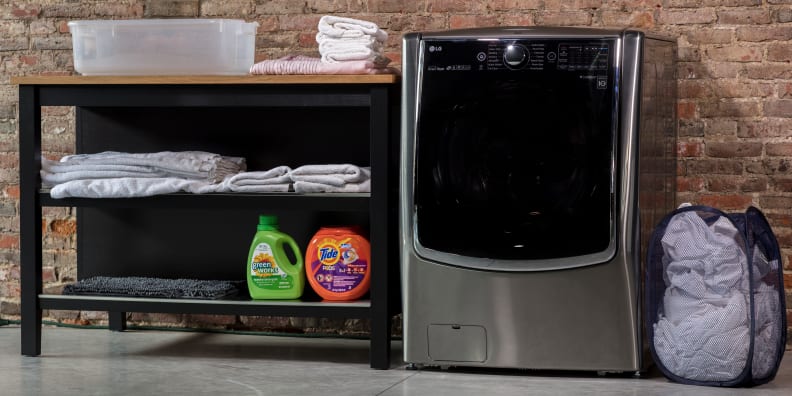 If you've got a lot of laundry to do, this LG will make short work of it. With a steam cycle, a sanitizing wash, and a 5.2 cu. ft. capacity, this giant LG has a unique, sleek look that will class up a laundry room and make it the perfect washer for large families. We were impressed by how much it could fit into it—and how well it cleaned. Since it's compatible with LG's TwinWash system, you can even do two loads at once. And a 34-minute TurboWash cycle saves time, too.
---
Best Dryer: Electrolux EFME627UTT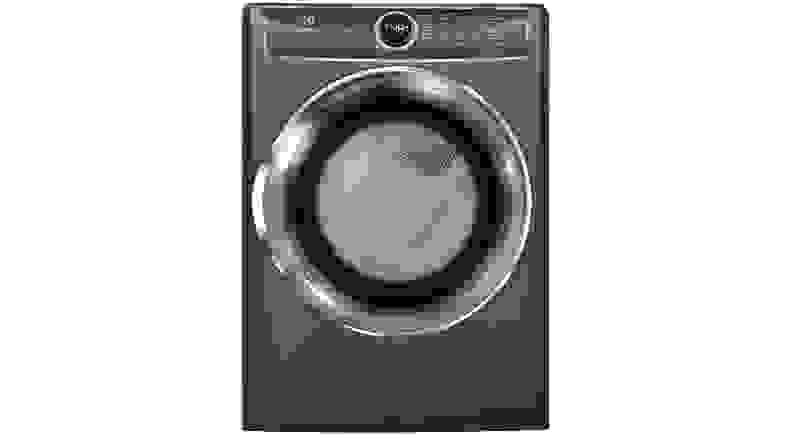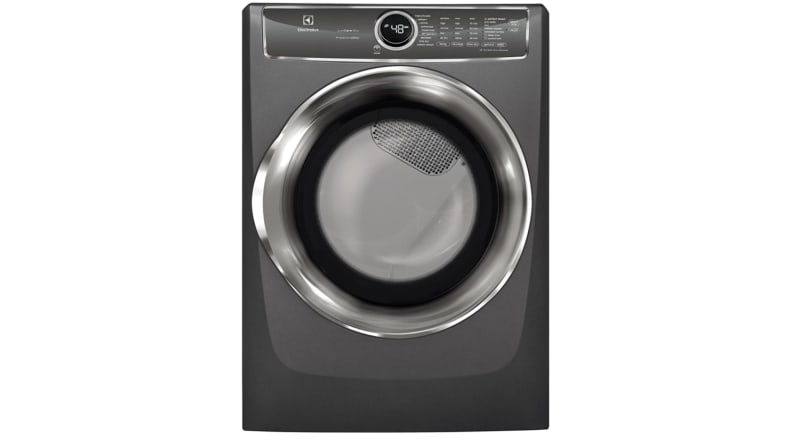 The Electrolux EFME627UTT dryer is great-looking, has simple controls, and is rich with cycles and options, easily winning our top recommendation for best dryer. Its Quick Dry cycle completes in a mere 15 minutes. Though the Normal cycle is slow, the Heavy cycle takes only an hour. As the counterpart to the stellar EFLS627UTT washing machine that won as best front-loader, this dryer is a great addition to the Electrolux laundry family.
Buy the Electrolux EFME627UTT dryer
---
Best Upright Vacuum: Miele Dynamic U1 Cat & Dog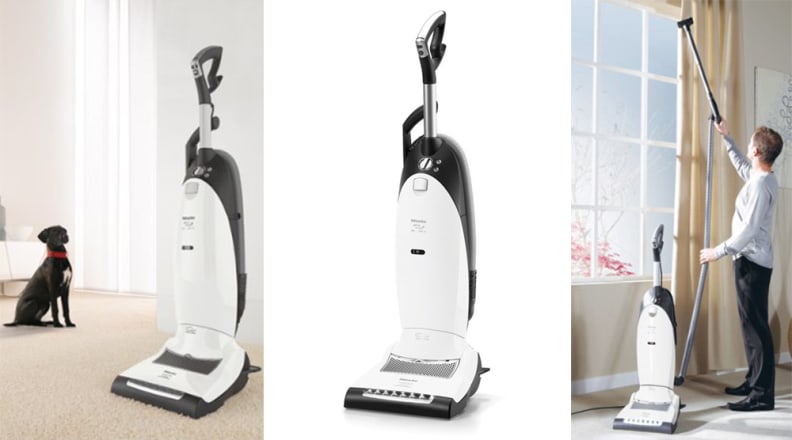 If you like the idea of an upright vacuum but want something that's going to last, we recommend splurging on a Miele. No matter which model you pick, the Miele Dynamic U1 line of high-end upright vacuums are a cut above. Each vacuum is weighted so it resists tipping over, even when you're tugging on the hose. What's more impressive is that the Dynamic U1 models clean as well as they handle, picking up more dirt than any other vacuum we've ever tested. The U1 line is expensive—but when you need a superior clean, Miele delivers.
Buy the Miele Dynamic U1 Cat & Dog vacuum
---
Best Affordable Upright Vacuum: Bissell CleanView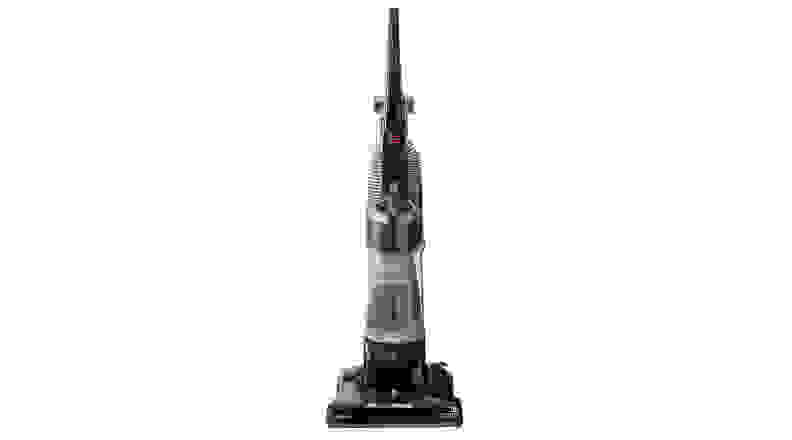 If you want a great vacuum for the best value, the Bissell CleanView is your best bet: This popular bagless canister offered a fantastic balance of performance and price. The CleanView is a great generalist and picked up an impressive percentage of the test dirt we laid out. The included crevice tool, dusting tool, and turbo brush will satisfy the needs of most households, though pet owners might need something with even more suction. At 77 dBa, it's louder than pricier models, but one of the quietest vacuums we've tested at this price.
Buy the Bissell CleanView vacuum
---
Best Canister Vacuum: Miele C3 Series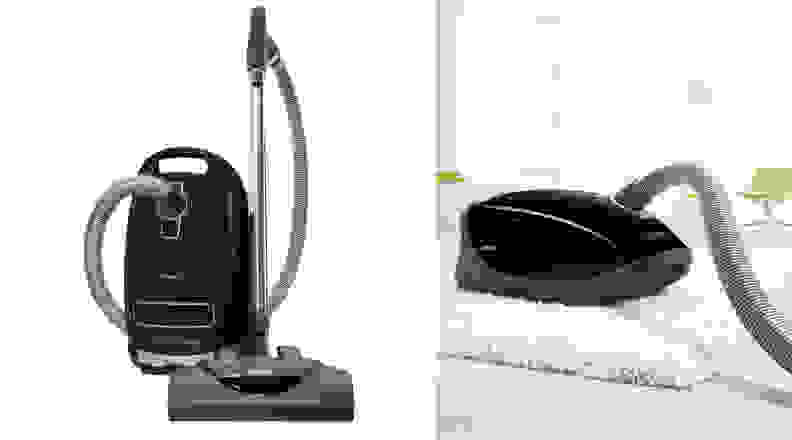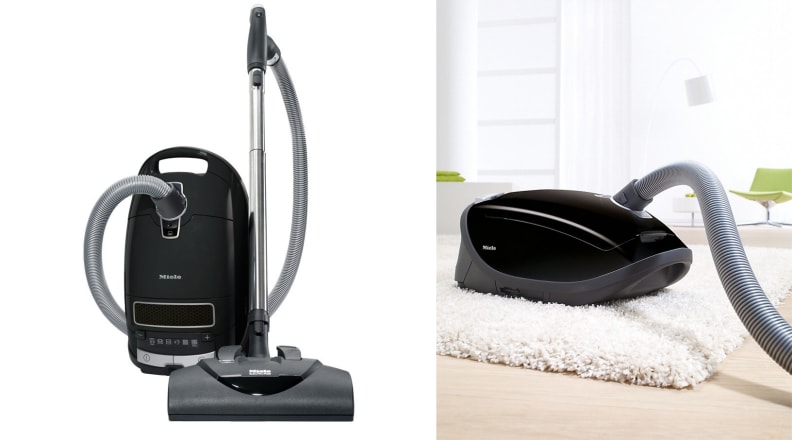 After extensive testing, we think the German-made Miele Complete C3 Kona is the best vacuum you can buy. The bagged canister vacuum is lightweight and quiet, but it's also quite powerful: In our tests, the Kona simply captured more dirt than its competitors, from dust in a thick carpet to debris on bare floors.
Miele makes several C3 vacuums, ranging from a $650 model with an air-powered brush all the way to a $1,500 model with LED lighting. The Kona sits in the middle of the lineup, but includes great attachments like a power brush, a telescoping wand for hard-to-reach corners, a hardwood floor brush, a dusting brush, upholstery tool, and crevice nozzle.
Buy the Miele C3 Series vacuum
---
Best Affordable Canister Vacuum: Kenmore 81614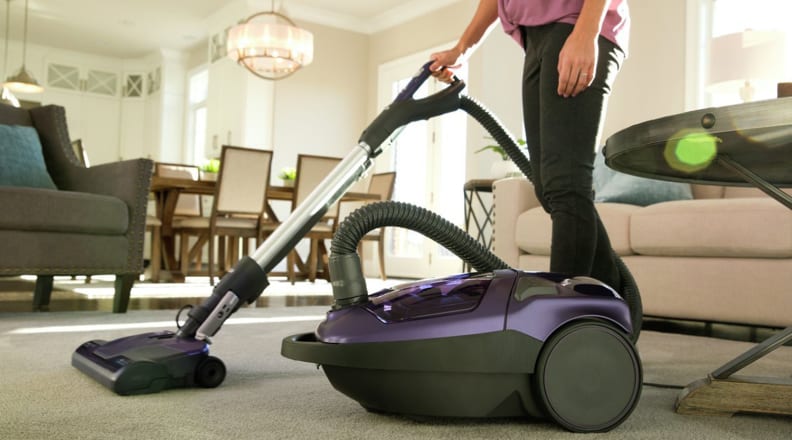 The Kenmore 81614 costs half what the least-expensive Miele C3 sells for, yet cleans almost as well. That's why it's our favorite affordable canister vacuum. In our tests, it had no problem lifting dirt from the deepest corners of a thick carpet. We appreciated its many attachments, and that the height-adjustable floor brush can work on any kind of carpet. The 81614's Pet PowerMate attachment is a tiny, powered brush meant to clean pet hair off upholstery, and it's the only attachment that reliably got the wiry fur of a Great Pyrenees out of floor mats.
---
Best Robot Vacuum: iRobot Roomba i7+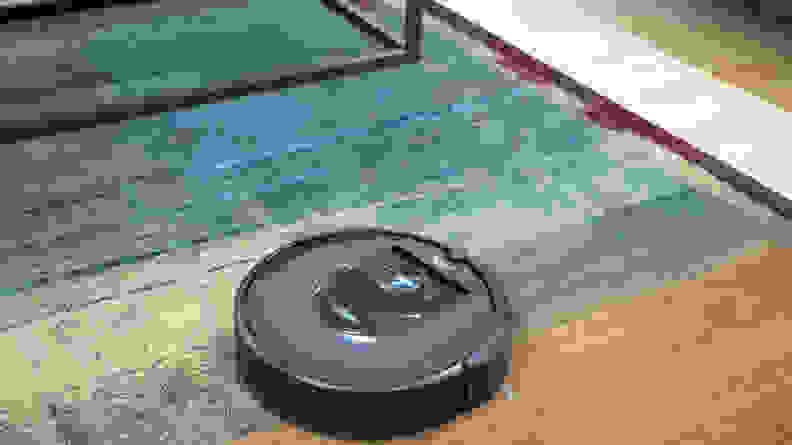 It's the rare robot vacuum that breaks the mold, but leave it to iRobot to be the one. The company engineered a solution to robot vac's most stubborn problem: dirt capacity. Thanks to the iRobot Roomba i7+, this robot vacuum can finally empty its dirt bin all by itself and then continue vacuuming. No one trick pony, the i7+ also offers excellent cleaning performance and useful smart features. This i7+ represents the new benchmark to which to compare all high-end robot vacuums.
Buy the iRobot Roomba i7+ robot vacuum
---
Best Affordable Robot Vacuum: Eufy RoboVac 11s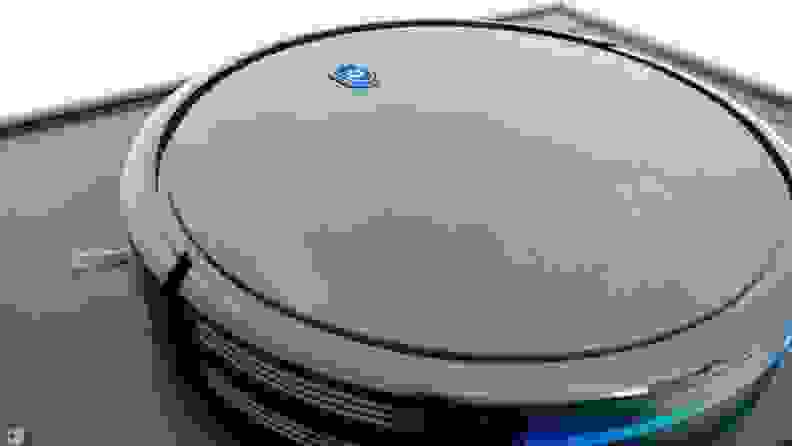 The Eufy Robovac 11s is the heir to the much-loved Robovac 11. This affordable robot vacuum does its predecessor proud, offering excellent suction and improved navigation. The slimmer design allows the S to get into more places. The 11s picked up around 11.6 grams of dirt per run, more than what most iRobot models manage. We also noted that during operation, the 11S was quiet, rarely making enough noise to interrupt a conversation. The combination of good dirt pickup and quiet operation make the 11s one of our favorite robot vacuums.
Buy the Eufy RoboVac 11s robot vacuum
---
Best Cordless Vacuum: Dyson Cyclone V10 Absolute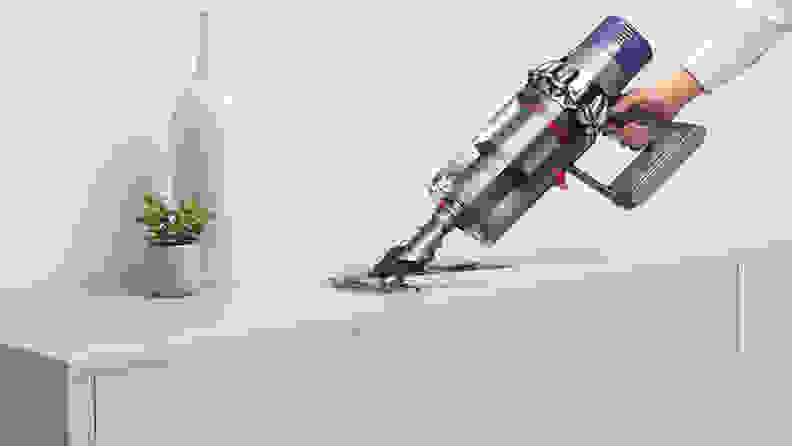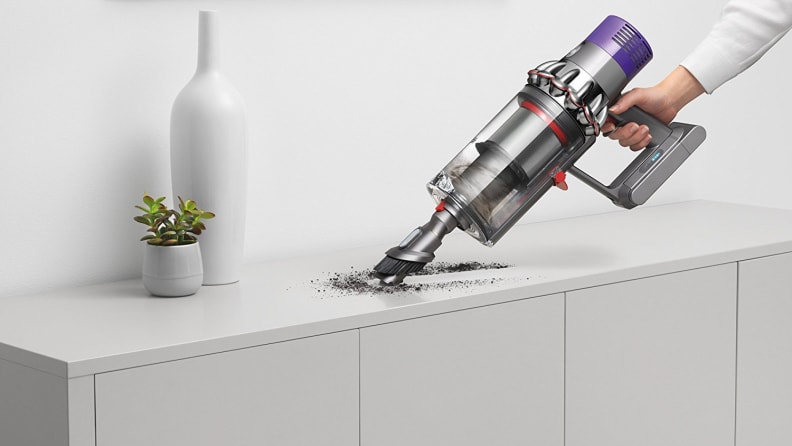 The V10 comes with absolutely everything: a unique, powered brush head designed for hardwood floors, a motorized mini brush for cleaning upholstery, a crevice tool, a soft dusting brush for computers, and more. The wall-mountable package is a slight 5.6-pounds, making it one of the lightest and best cordless vacuums on the market. The V10 picked up 89 percent of dirt, better than any other cordless we've tested. It also dominated battery tests, running for 60 minutes on low and for nine minutes on its highest setting.
Buy the Dyson Cyclone V10 Absolute vacuum
---