Smart Home
The top 10 smart home devices for saving money
Your wallet will thank you.
Credit: Sensi/Google
To save money around your home, you have to be smart. Literally—smart products can go a long way in reducing your bills and cutting down on unnecessary costs. "Smart home products can help save time and money, but only if you take the time to learn how to use them," our smart home editor, Sarah Kovac, explains. "These products are all designed to make our lives easier, so it's well worth your time to learn what they can do for you and how to use them as intended."
Below are 10 smart home devices that will help you spend less this year, from our favorite smart thermostat to the top smart plug.
1. The best smart thermostat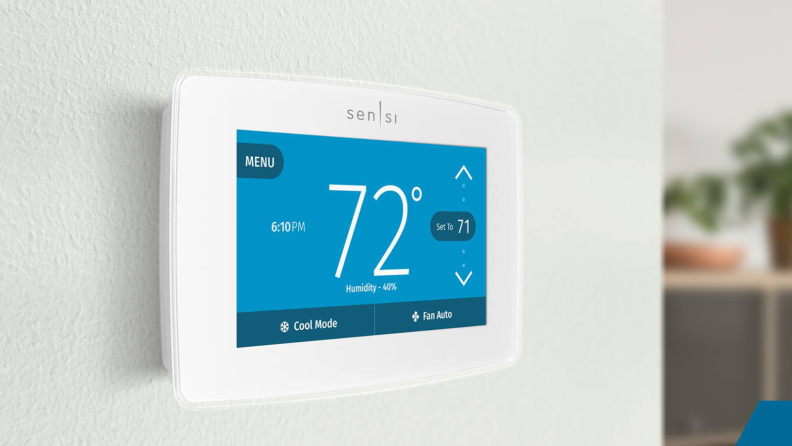 As an adult, I finally understand my father's obsession with the thermostat (those energy bills don't pay themselves!). To help cut down on heating and cooling costs, we recommend a smart thermostat like this one from Emerson. It's the number one smart thermostat out there because it has easy-to-use scheduling functionality along with geofencing, so it knows when you leave your house and can raise or lower the temperature accordingly. Plus, you can adjust your Sensi thermostat from anywhere—even outside your home's WiFi network—via the phone app.
Get the Emerson Sensi Touch Wi-fi Thermostat from Amazon for $124.31
2. This top-rated smart lock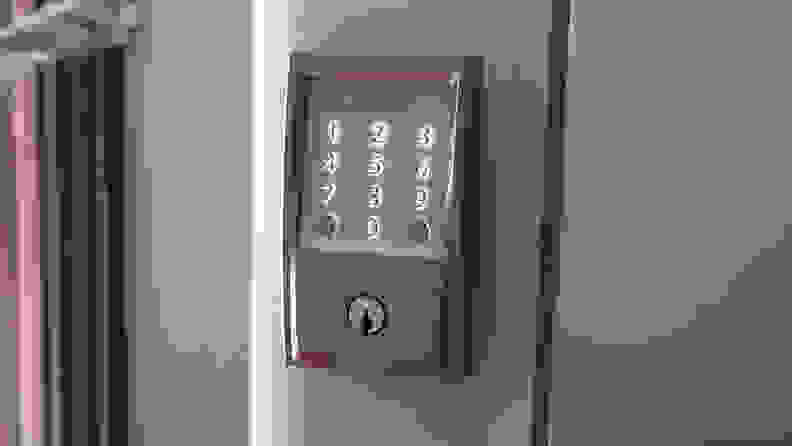 Making extra keys for your neighbor, paying for the locksmith to let you in when you lock yourself out yet again, getting the locks changed when your kid loses their key—regular locks can add a lot of unnecessary expenses to your life. Enter the smart lock, which can prevent all of that. Here at Reviewed, we like the Schlage deadbolt the best because it can store up to 100 different passcodes (great for kids, visitors, and delivery people) and is WiFi-enabled so you can lock and unlock your home remotely.
Get the Schlage Encode Smart WiFi Deadbolt from Amazon for $204.99
3. This smart plug to reduce your energy bill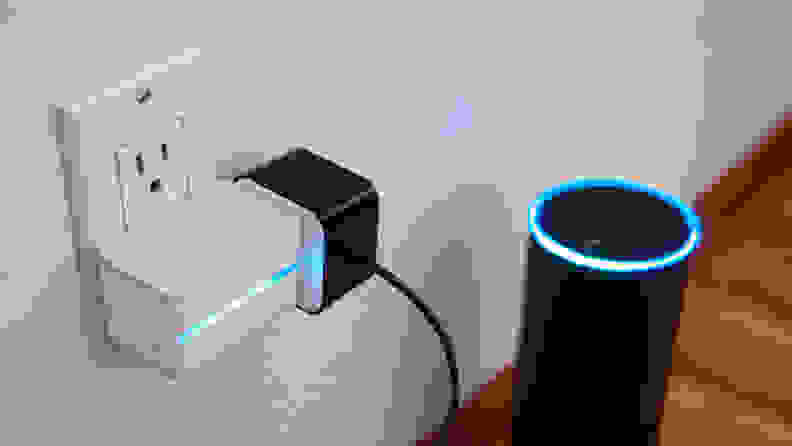 We've all been there—you get to work and realize you left your fan (or worse, your hair straightener) on. Not only can that be hazardous, it can also cost you extra on your next energy bill. That's why people love smart plugs. They allow you to turn appliances on and off from anywhere, anytime using the app on your phone. Our top recommendation is the iDevices Switch because it has a strong and stable connection and even provides you detailed reporting on how much energy your appliances are consuming.
Get the iDevices Switch from Amazon for $128.88
4. The number one smart speaker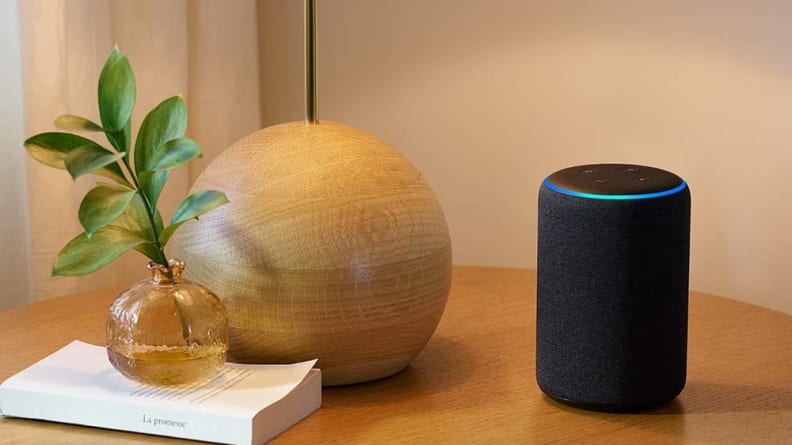 Your beloved smart speaker can do a lot of things—including saving you money. For instance, you can ask Alexa to turn the living room lights off, what traffic is like (so you can take the fastest route and use less gas!), and even what the cheapest flights are for your next trip. If you're in the market for a new smart speaker, we like the 3rd Generation Echo because it has amazing sound quality along with far-field voice recognition so you can talk to Alexa from any room in your house.
Get the Amazon Echo (3rd Gen.) from Amazon for $89.99
5. This game-changing smart light bulb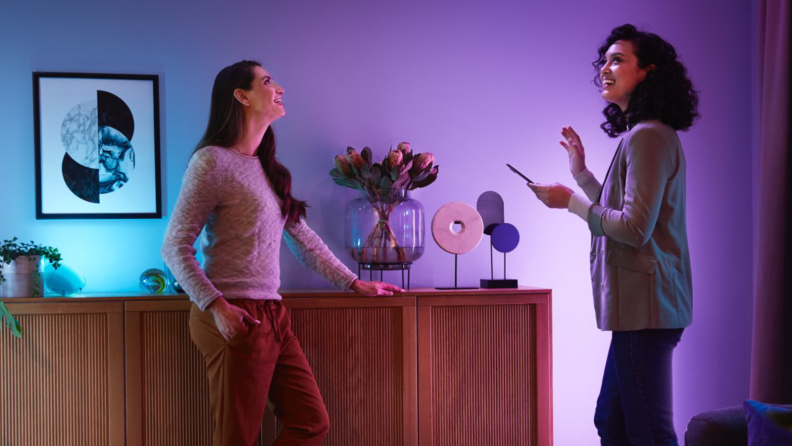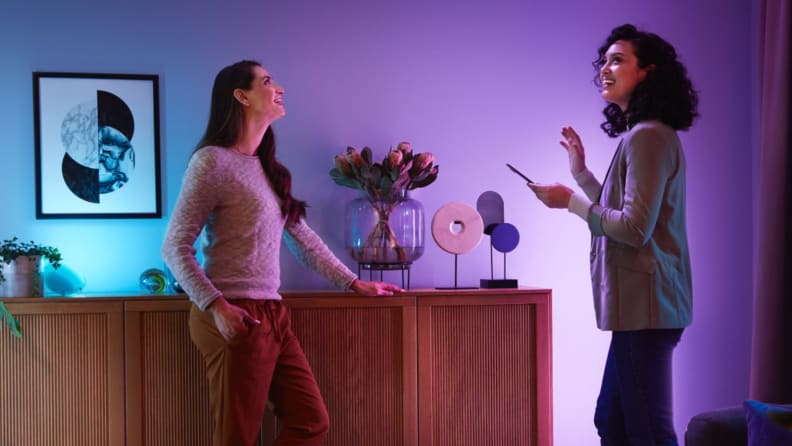 If you don't have smart bulbs, you're missing out not only on some pretty cool features (like the ability to choose from a rainbow of colored lights) but you're also missing out on some savings. The Philips Hue is our top pick when it comes to choosing the right smart bulbs because it has a long lifespan (up to 25,000 hours!), is intuitive to use, and is compatible with Alexa, Apple HomeKit, or Google Assistant.
Get the Philips Hue White and Color Ambiance Starter Kit from Amazon for $195.99
6. This smart water leak detector every homeowner needs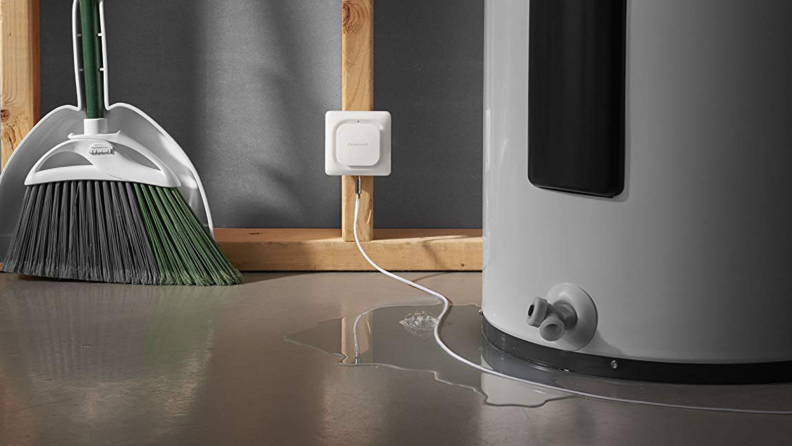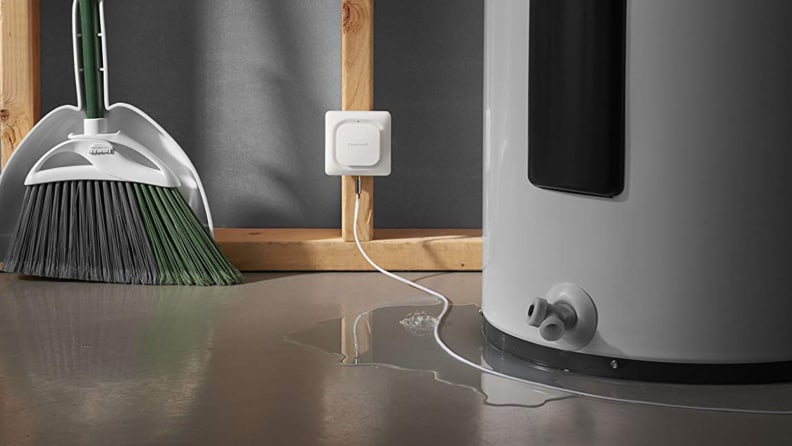 The secret to preventing water damage and expensive repairs? A smart water leak detector. We tested some of the most popular ones out there and found this Honeywell one to be the best. Not only is it easy to use and set up (its range is up to 150 feet!), but it alerts you super fast within 10 seconds after a leak is detected.
Get the Honeywell Lyric WiFi Water Leak and Freeze Detector from Amazon for $58.68
7. Our favorite smart switch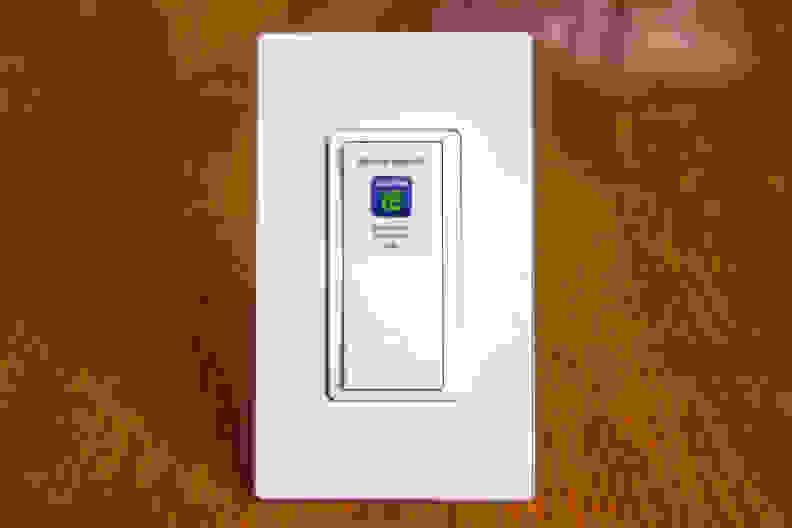 It's no secret that smart switches can make your home more energy-efficient. But not all smart switches are created equal. Of all the ones we tested, we found this one from Leviton to be the best. It's very responsive to both app and voice commands and supports three-way switches, which means you can use multiple switches to control the same light (which not all smart switches can do).
Get the Leviton Decora Smart Switch from Amazon for $44.11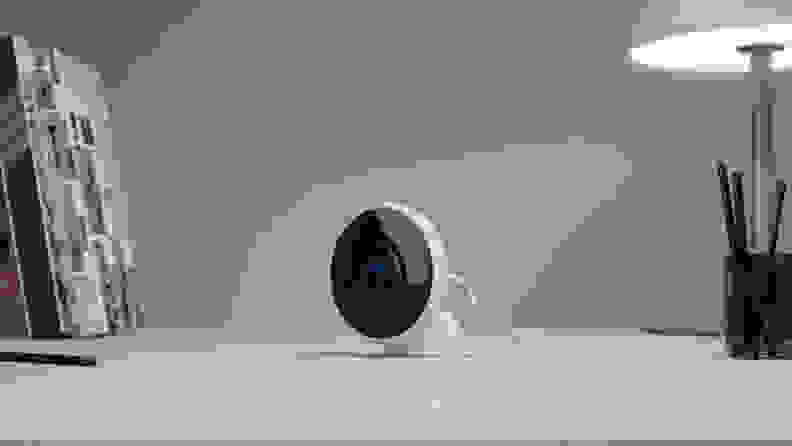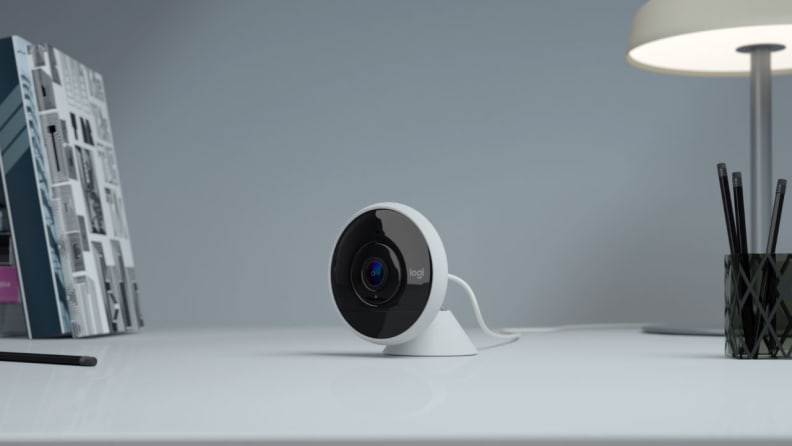 Fun fact: Some insurance companies will give you a discount on your home insurance if you have security cameras installed. Our experts recommend the Logitech Circle 2 if you're looking for a quality smart indoor security camera. It's easy to set up and use, offers free 24-hour storage, and has amazing night vision so you can keep tabs on your home around the clock.
Get the Logitech Circle 2 from Amazon for $167.66
9. This expert-approved smart doorbell
Just like security cameras, smart doorbells can also get you discounted home insurance and help deter package thefts or burglaries. We named the Google Nest video doorbell the number one smart doorbell you can buy thanks to its high-quality video, reliable connection, and super clear audio.
Get the Google Nest Hello Smart WiFi Video Doorbell from Walmart for $229
10. This smart sprinkler controller to save on your water bill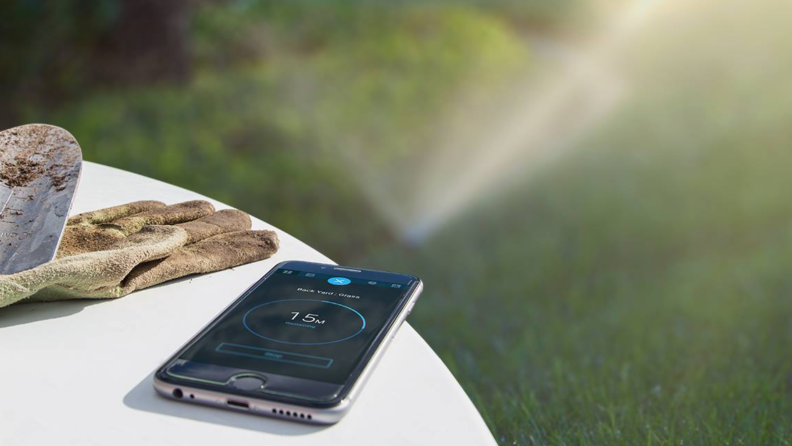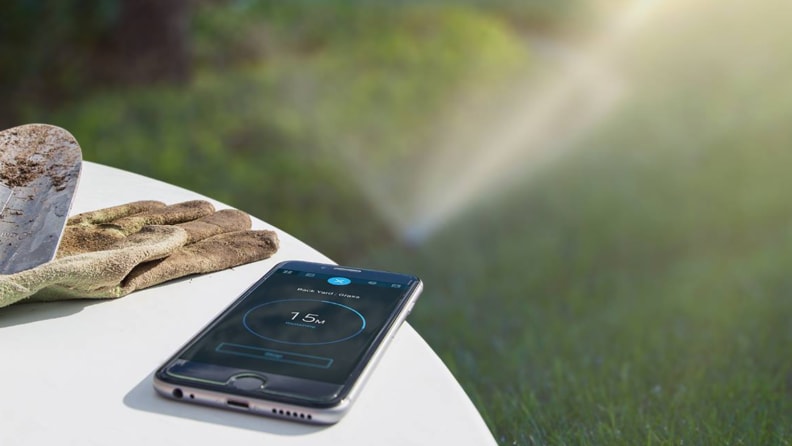 Sprinklers are great for keeping your lawn healthy and lush but not so great for your budget. The solution? A smart sprinkler controller. Our favorite is the Rachio 3 because it has the most features, is easy to integrate with the rest of your smart home, and can set flexible watering schedules customized to your specific yard, soil, and the weather.
Get the Rachio 3 Smart Sprinkler Controller from Amazon for $187.48
The product experts at Reviewed have all your shopping needs covered. Follow Reviewed on Facebook, Twitter, and Instagram for the latest deals, product reviews, and more.
Prices were accurate at the time this article was published but may change over time.