We have lots of choices when it comes to smart lighting, but for hassle-free operation, you've got to go with a smart dimmer switch. Even the best smart bulbs become dumb with the accidental flick of a light switch, but these dimmers always stay powered since they have a direct power line. After all of our testing, it's clear that Lutron's Caséta Wireless system (available at Amazon for $99.95) is the best dimmer around.
While dimmers, and even smart dimmers, have existed for decades, these new models are taking off thanks to smart assistants like Amazon's Alexa, Apple's Siri, and Google Home, which allow for voice control, scheduling, and remote usage from cell phones and tablets.
Even though pretty much all dimmers work the same, there can be big differences in the quality of their app-connected smarts. That's why we found the most popular dimmer switches on the market and put them to the test to find the very best for you and your smart home ecosystem of choice.
These are the best smart in-wall dimmer switches we tested ranked, in order:
Lutron Caséta Wireless Smart Lighting Starter Kit
Martin Jerry Wi-Fi Dimmer Switch
Meross Smart Wi-Fi Dimmable Switch
Leviton Decora Smart Dimmer (Wi-Fi)
Leviton Decora Smart Dimmer (Z-Wave)
Leviton Decora Smart Dimmer (Apple HomeKit)
Noon Smart Lighting Starter Kit
GE Z-Wave In-Wall Smart Dimmer
Insteon 6-Button Dimmer Keypad
Advertisement - Continue Reading Below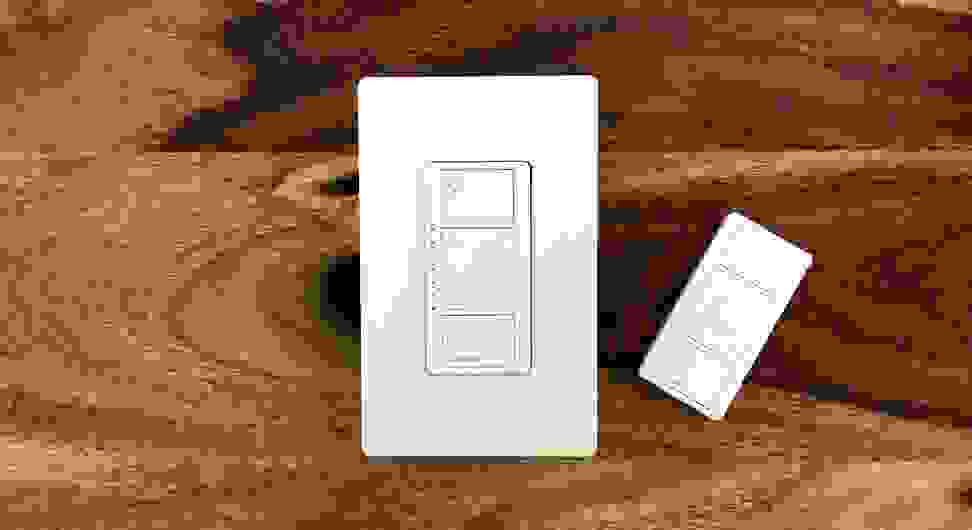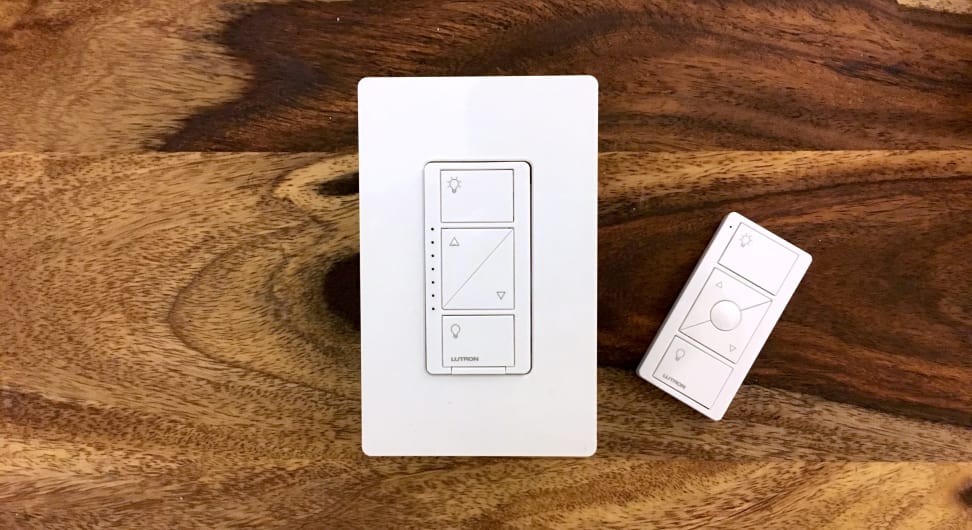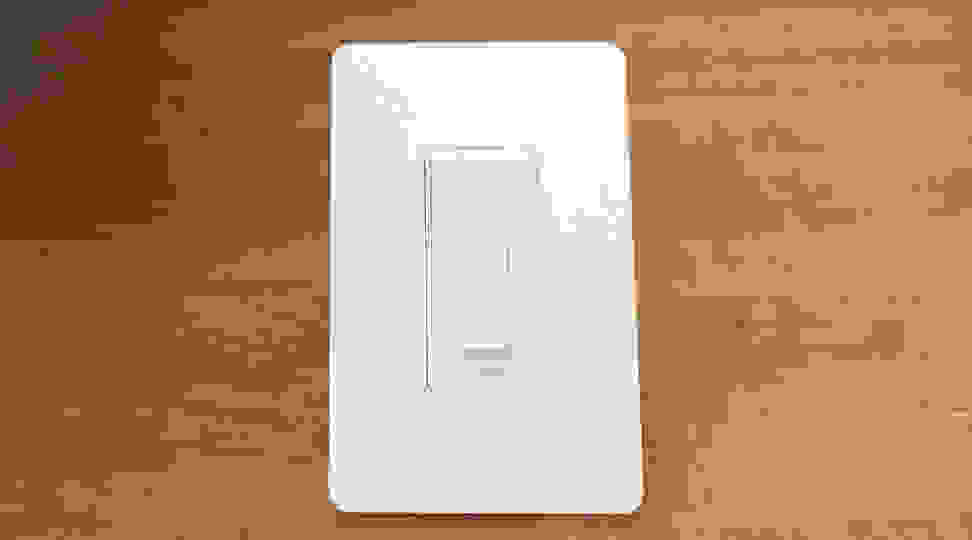 How We Tested
In order to adequately test these dimmer switches, we built a custom lighting rig to house them for our tests and connected them to a regular home WiFi router. We evaluated their setup processes, apps, physical dimming performance, digital dimming performance, smart home ecosystem integrations, remote control capabilities, and how well they work with popular virtual assistants, including Apple's Siri, Amazon's Alexa, and Google Assistant.
As for Z-Wave dimmers, we standardized our tests by connecting them to the same Wink Hub 2. We then subsequently ran them through the same tests mentioned above. For more on how we test products, please visit our How We Test page.
Do I Need Smart Bulbs or a Smart Switch?
Replacing every light in your home with smart bulbs can get expensive quick (especially if you have lots of multi-bulb fixtures). That's one of the best things about buying smart dimmers and switches—you can convert an entire chandellier's-worth of "dumb" bulbs to smart ones with one switch. Depending on the smart dimmer you choose, the initial cost of installation may be slightly higher than it would be to simply install the cheapest smart bulbs, but your dimmer switch will never burn out or need to be replaced, which will save you money over time. Plus you will never run into the frustrating scenario where you are yelling at Alexa to turn on the light, but she can't because somebody turned the regular light switch off without thinking, and therefore your smart bulbs are off-line and there you are just screaming into the darkness for no reason. Not that we have ever experienced anything like that.
Lutron, the brand behind our favorite smart dimmer, offers a handy compatibility checker that will show you which dimmers are compatible with the brand and model of bulbs you already own.
Smart bulbs might be a more attractive starting point for those who want to ease their way into smart lighting slowly, one bulb at a time. The more expensive smart bulbs are also loaded with lots of options when it comes to color lighting and scenes. A smart dimmer won't offer you the same bells and whistles, but it's generally just less fussy—and tech that's less fussy is something we could all use a little more of.
---
---
More articles you might enjoy
Advertisement - Continue Reading Below