Home & Garden
The 25 best things you can buy at Target
From kitchen to tech, we've got you covered.
Credit: Reviewed / Instant Pot
Whenever I go into to Target, I come out with a million things I definitely didn't need. I go in for some paper towels and come out with gym shorts, a candle, some peanut butter M&Ms, and a giraffe figurine. It's easy to spend more than $100 at Target by buying frivolous items. While we've discovered the secret to not overspending at Target, the big box chain does sell many of our favorite products that are worth splurging on.
Target offers a lot (and I mean a lot) of stuff to buy, from food to tech to kitchen gadgets to clothing. You could really go home with some great finds or you might wind up with a bunch of junk. We've spent hours testing electronics, cooking gadgets, home products, and more. So to help you only buy the best stuff, we went through Target's extensive offerings to find the 25 best things you can buy from their store. If you prefer to do your shopping at Target, these are the things you can confidently add to your shopping cart.
1. A multi-cooker to whip up dinner fast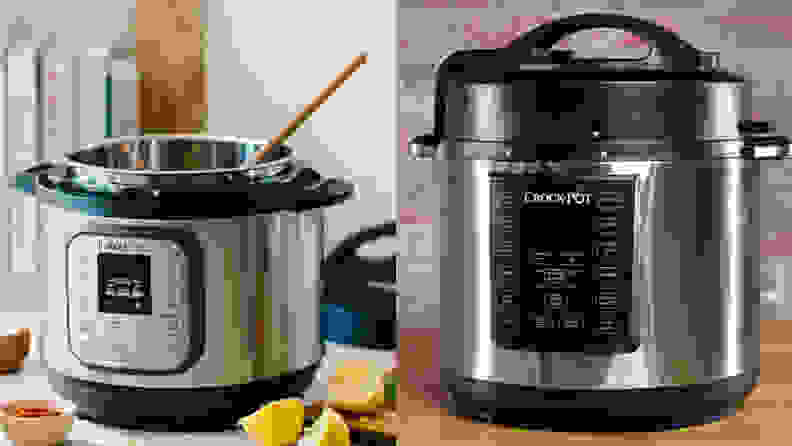 Everyone loves the Instant Pot, and you can get the popular electric pressure cooker at your local Target. This incredible kitchen gadget has all the functions of a pressure cooker, slow cooker, rice cooker, and more—meaning you can make dinner in one pot and fast. Target's pricing usually matches Amazon's, even when there's a sale, which means you'll get the best deals on it no matter where you shop.
But if the Instant Pot's price point isn't in your budget, Crock-Pot makes a multi-cooker that's $30 less and is actually the best electric multi-cooker we've ever tested. It beat out the Instant Pot because it has all the same functions and delivers equally reliable results, but at a fraction of the price.
2. Slow cookers for a no-fuss meal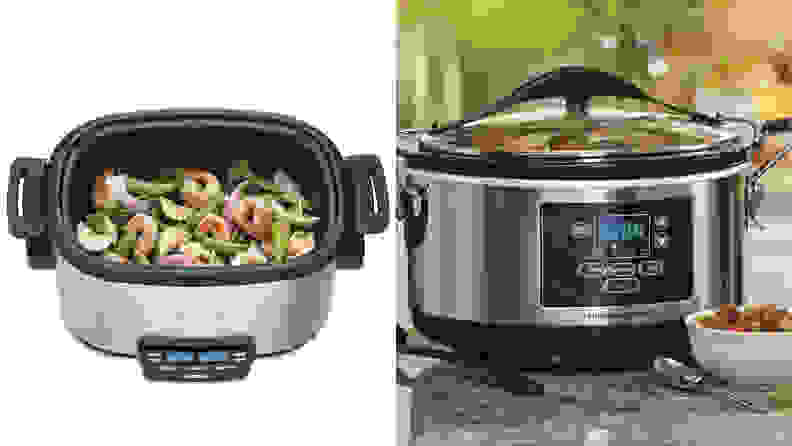 Target sells two of the best slow cookers we've ever tested. Cuisinart earned the top spot because it had consistent results and you can use the nonstick aluminum cooking pot on to stove too, giving you more options in your slow cooking feats. But those of us on a budget may want to opt for the Hamilton Beach Set 'n Forget that will get the job done at a much lower cost.
3. The best TV we've ever tested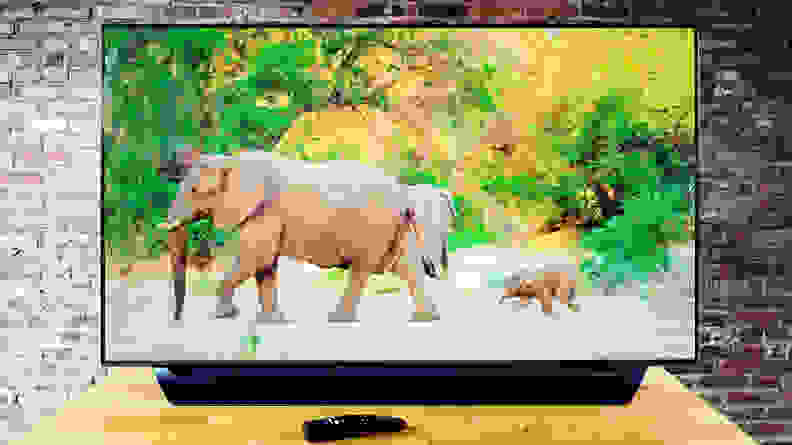 TVs are constantly being updated with bigger screens, better apps, and more incredible picture quality. When we first tested the LG C8 OLED TV, we were blown away by its viewing experience and fancy bells and whistles. We loved it so much that it earned the top spot in our rankings for best TVs. It costs a pretty penny, but you can pick it up at Target if you're looking for a major TV upgrade.
4. An affordable TV you'll also love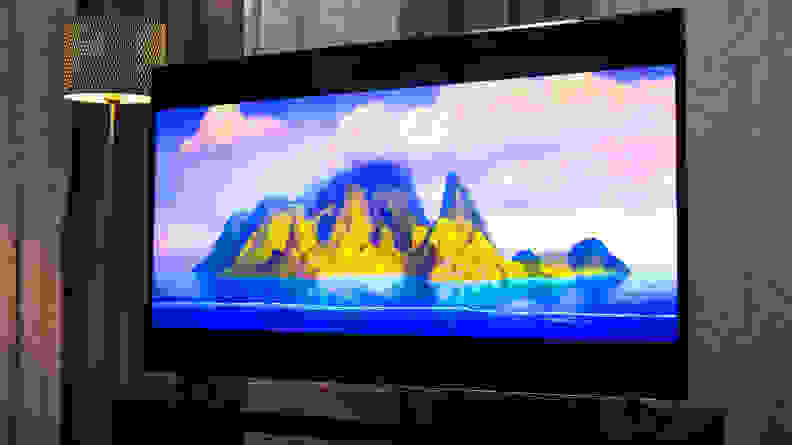 If you're not willing to shell out more than $1,000 on a new TV, we understand. Target also sells some of our favorite affordable models. The Vizio E-Series is the best TV under $500 and offers 4K resolution, High Dynamic Range compatibility, excellent contrast, and accurate color. We think it's a reliable TV for the average viewer that doesn't need anything fancy in terms of viewing quality.
5. That air fryer everyone is talking about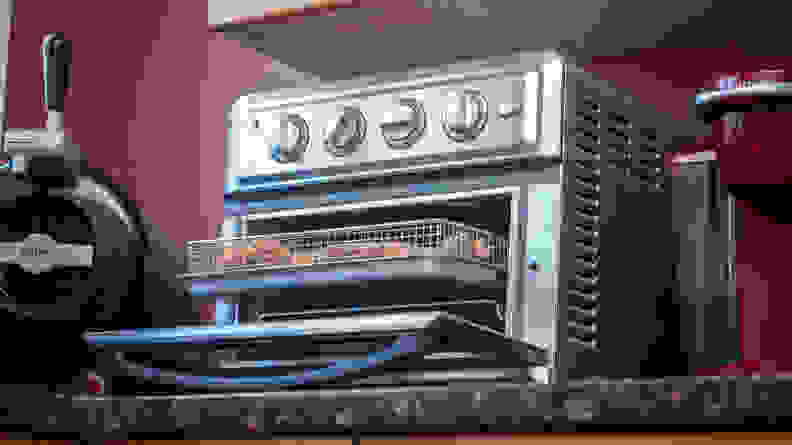 Air fryers may be the hottest kitchen gadget on the market right now, and although they're not entirely necessary, people are still going crazy over them. If you're interested, you can get our favorite multipurpose air fryer at Target. We love this model because even though it's more expensive than most air fryers, it also replaces your toaster.
Get the Cuisinart Air Fryer Toaster Oven for $199.99
6. A great pair of wireless over-ear headphones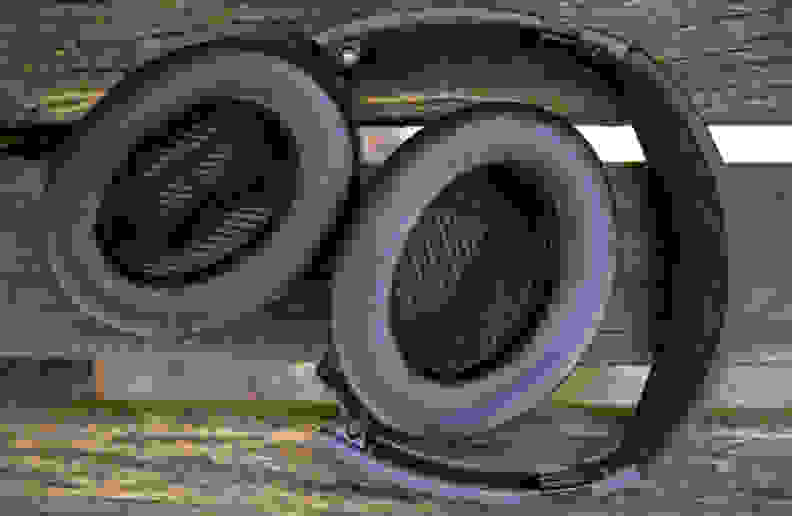 Over-ear headphones are amazing for those of us who hate jamming earbuds into our ears, and this pair from Bose is the best wireless headphones we've ever tested. Not only are they a cult favorite, but they're great for noise cancellation and are comfortable enough to wear for several hours. They don't come cheap, but we still recommend them if you have the cash to spend.
Get the Bose QuietComfort 35 for $349.99
7. A reasonable vacuum to keep your home clean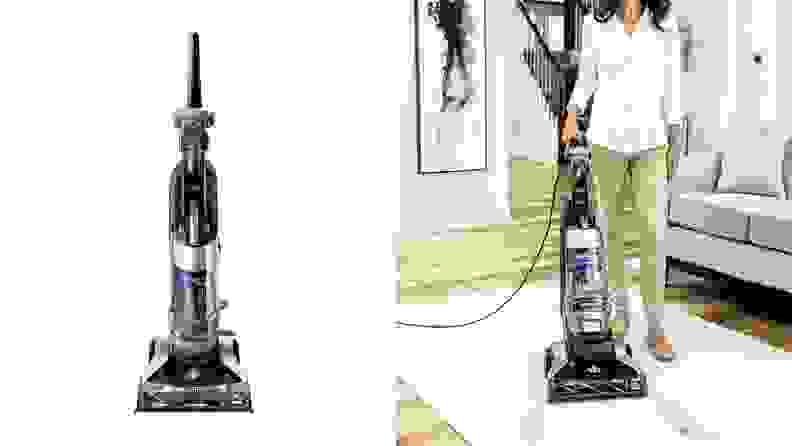 We all want to keep our home nice and tidy for guests and peace of mind. But if you don't want to shell out the money for a Dyson, the Bissell CleanView can get the job done without costing a fortune. It's not necessarily excellent in anything in particular, but does well across the board, especially for its price point, which why we named it the best affordable vacuum we've ever tested.
Get the Bissell CleanView Bagless Upright Vacuum for $79.99
8. A robot vacuum to do your dirty work
Vacuuming is arguably the worst chore, but necessary if you want your floors cleaning. Thankfully, there are some impresive and affordable robot vacuums out there that can keep your home tidy in between deep cleanings. Target sells two of our favorite affordable robot vacuums, the Eufy 11s and Neato Botvac D3 Connected, that we think will do a great job of cleaning your home for a reasonable price.
9. An immersion circulator to sous vide
Sous vide is a fancy-sounding (but actually dead simple) way of cooking that's popping up in households everywhere. It involves slowly heating food in a temperature-controlled water bath that's the perfect temperature of whatever you're cooking. If you want to try it out, the Anova Bluetooth Precision Cooker is the best immersion circulator we've ever tested, as it most accurately kept the water at the right temperature. It also works with a phone app via Bluetooth, which is extra convenient.
Get the Anova Bluetooth Precision Cooker for $129
10. A space heater so you can stay warm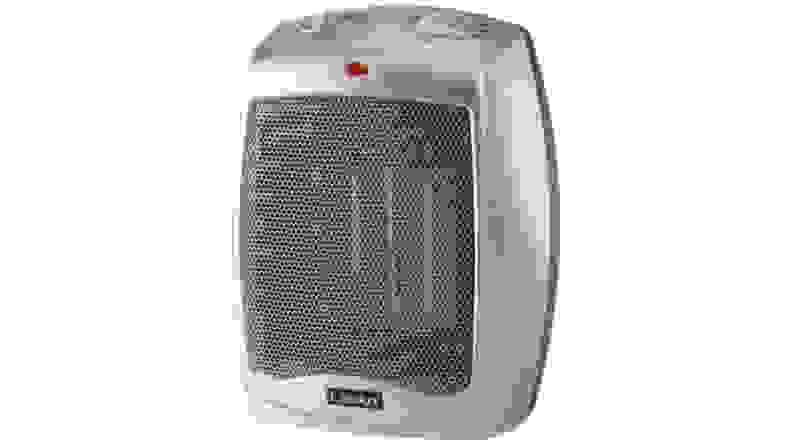 If you're perpetually cold, you need to invest in a space heater to warm up your bedroom or corner of the office. It's especially great for cold feet. This one from Lasko is the best affordable space heater we've ever tested. We loved this model because it's small and easy to carry, meaning you can easily bring it from room to room.
Get the Lasko Ceramic Indoor Heater for $33.99
11. An electric kettle for a quick cup of tea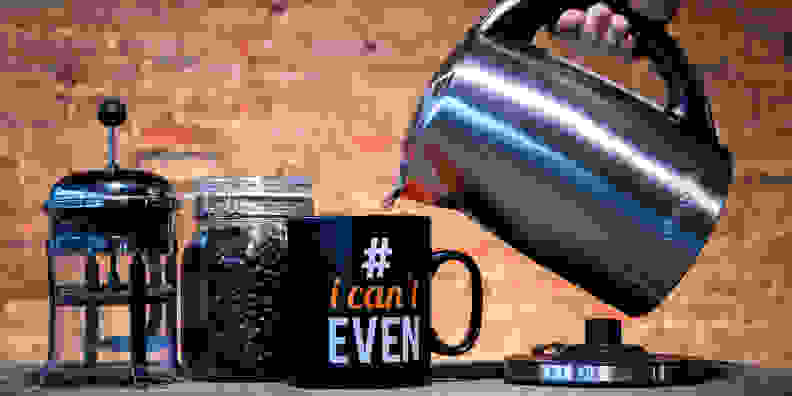 Typical tea kettles take forever to boil water, which is why an electric kettle is so life-changing. They're easy to use, they boil water faster than stovetop, and you can choose the exact temperature you want for specific teas and coffees. This one from Cuisinart is the best electric kettle we've ever tested because it beeps when it's ready, it has multiple preset temperature options, and the viewing window lights up so you can see how much water is there.
Get the Cuisinart PerfecTemp 1.7 Liter Electric Kettle for $99.99
12. A coffee brewer to help you wake up in the morning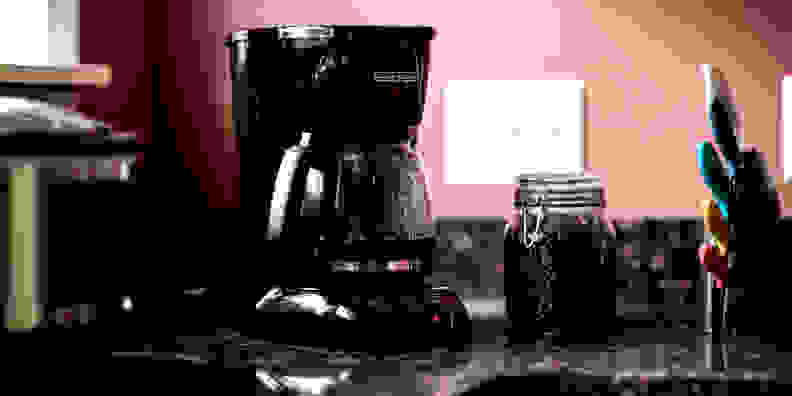 There are some pretty fancy coffee brewers out there: French press, cold brew, pour-over, percolator, and more. But most of us still love the classic drip coffee maker for our morning cup of joe. You can get our favorite affordable coffee maker from Black+Decker at Target. It's an inexpensive way to get your coffee fix—as long as you use beans you love too!
Get the Black+Decker 12 Cup Programmable Coffee Maker for $19.99
13. A grinder for better tasting coffee
Pre-ground coffee never tastes as good as fresh ground, because the grinding process expresses the oils in the beans and loses flavor in a short time. That's why you need a good coffee grinder to you make your coffee as fresh as possible. Burr grinders are typically better, but if you want a blade grinder, this one from Krups is the best electric blade grinder we've ever tested.
Get the Krups Fast Touch Electric Coffee and Spice Grinder for $15.99
14. A travel mug for on-the-go caffeine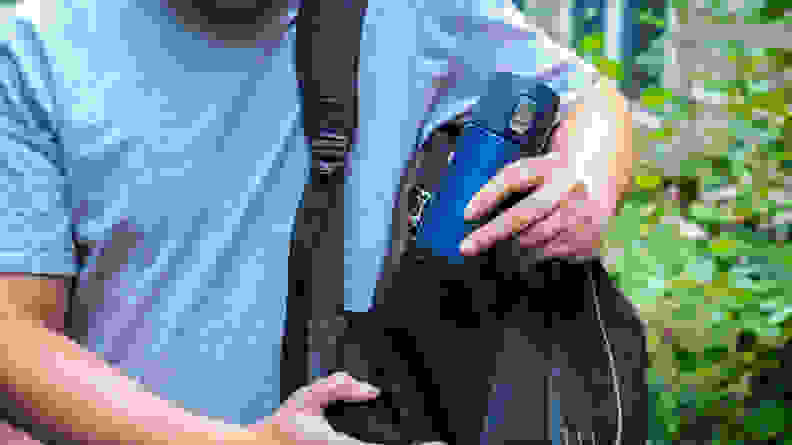 Whether you're a coffee drinker or a tea fanatic, we can all agree that brewing your own cup at home and bringing it to work or school is cheaper than going to a café. To do that, you'll need a good portable mug, like our favorite travel mug. We loved the Zojirushi mug because it keeps your drink warm literally all day long, easily fits into a cup holder, and comes in a few stylish colors.
Get the Zojirushi 16oz Stainless Steel Vacuum Insulated Mug for $24.49
15. Hair dryers for a salon-like blowout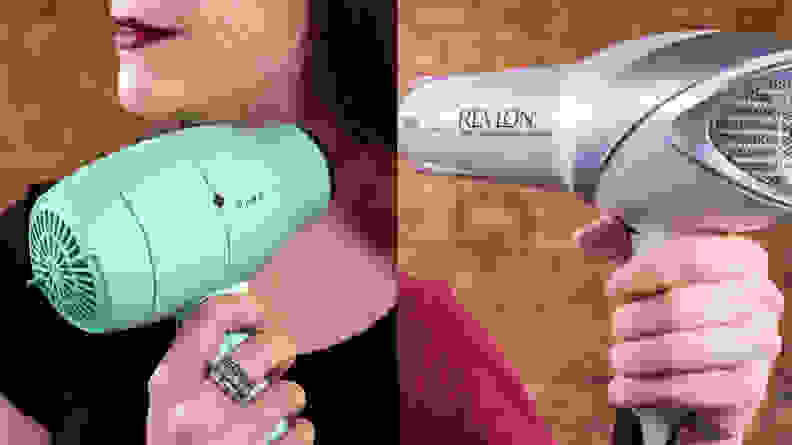 Blow drying hair can take forever, but you don't want to show up with a sopping wet head to work or an event. After testing the best hair dryers, we found a few that can dry your hair in 20 minutes or less and give you the salon-style blowout that you dream of. The Harry Josh Pro earned our top spot because of its speedy and smooth blowout, but as the most expensive of the bunch, it's a big investment.
If that's outside of your budget, we found that this one from Revlon works really well for a super affordable price point. At under $20, it still beat out some of the more expensive models in terms of speed and power.
16. A curling iron for a night out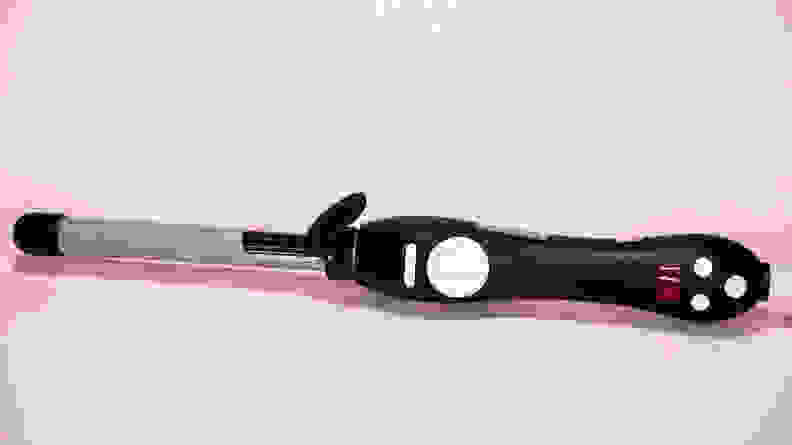 Getting perfect curls is difficult and usually ends with a burnt hand, ear, arm, neck or face if you're not being careful. But the Beachwaver curling iron makes thing easier with a self-twisting barrel you can use with the press of a button, which is why it's our favorite curling iron. It cuts your styling time in half and you can get it the next time you go to Target.
Get the Beachwaver S1 Curling Iron for $129.99
17. A toaster for making, well, toast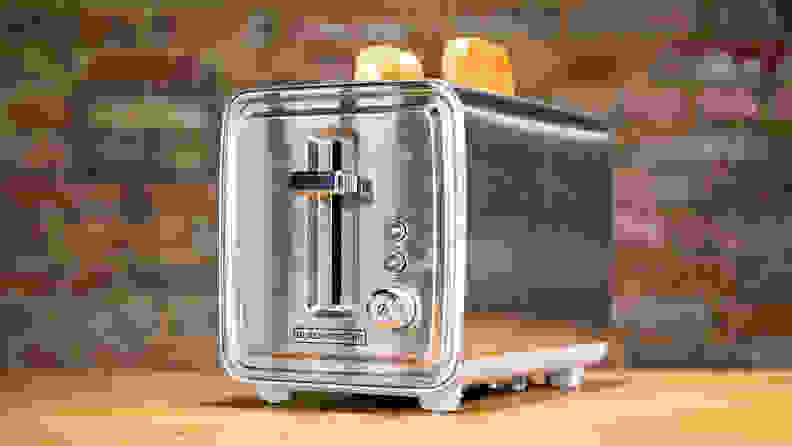 There's not like the taste or the smell of freshly toasted toast, and to make the perfectly crisped treats you need the essential toaster. This one from Black+Decker is the best affordable toaster we've ever tested because it browned and crisped bread just as evenly as more expensive models. It's also easy to choose your toast setting with a dial and has both bagel and frozen buttons.
Get the Black+Decker 2-Slice Toaster for $29.99
18. A toaster oven for more than toasting
A step up from the classic toaster is a toaster oven, which can be used to reheat food, melt cheese on open-faced sandwiches, heat and crisp up a frozen pizza, and toast, of course. After testing the best toaster ovens, we found that the Hamilton Beach Easy Reach both affordable and still does a good job of still toasting and baking. It's perfect for a small apartment or dorm room kitchen.
Get the Hamilton Beach 6 Slice Easy Reach Toaster Oven for $59.99
19. A fitness tracker to count your steps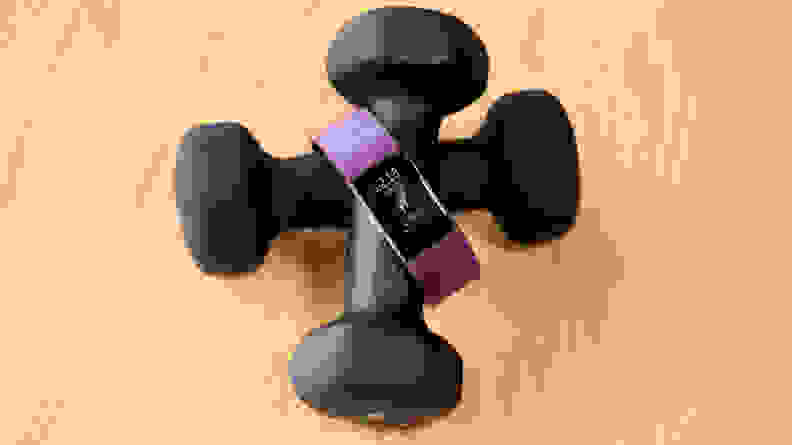 Whether you need that extra bit of motivation or just want to know how much you're moving in a day, a fitness tracker is a great way to keep track and hold yourself accountable. The Fitbit Charge 2 is the best fitness tracker we've ever tested because it gives you a nudge if you've been sitting for too long and it has a great app to keep track of your long-term data. Use it to track your exercise (or how many steps you took during your latest Target run).
Get the Fitbit Charge 2 for $129.99
20. A hand mixer for baking
If you don't have the room or the funds for a good stand mixer, a hand mixer will do just fine for your basic baking needs. Target sells our favorite hand mixer from Cuisinart. Although $70 may seem pricey for a hand mixer, we think it's well worth the investment because we never had to scrape the bowl or hand mix in chocolate chips or oats in our tests, which made the baking experience much smoother.
Get the Cuisinart Power Advantage Plus for $70.99
21. Food storage containers for your leftovers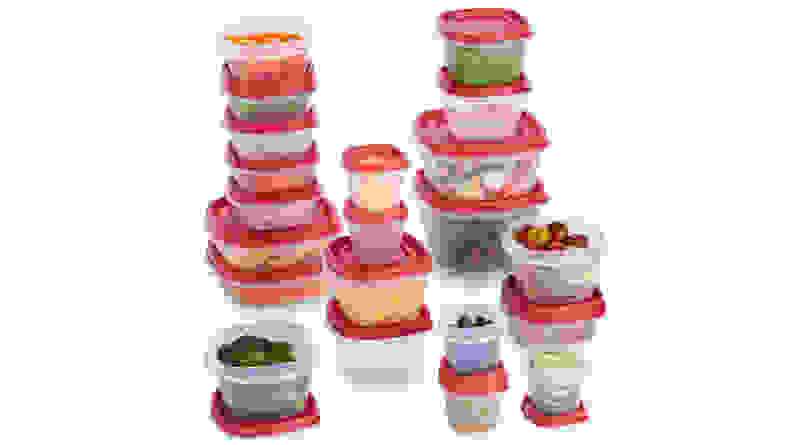 After cooking up a meal and trying to pack up leftovers, it's always a struggle to find lids that match containers. But these ones from Rubbermaid click and stack together, making it easy to find a match—as long as you stay decently organized. They're also the best plastic food storage containers we've ever tested.
Get the Rubbermaid Easy Find Lids Food Storage Containers for $19.99
22. Reusable sandwich bags for lunch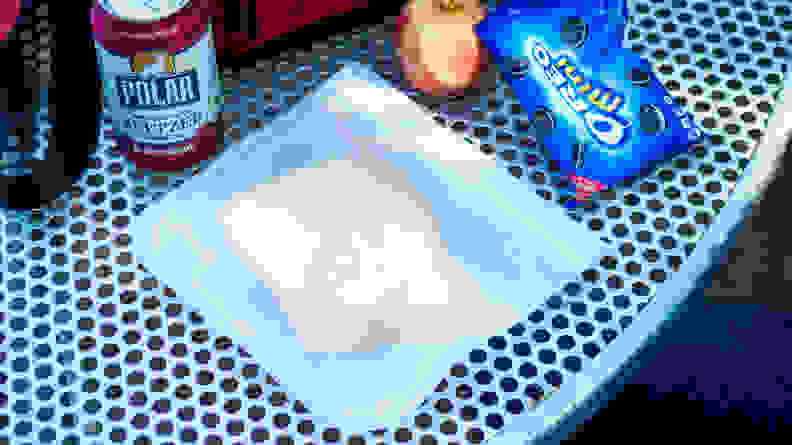 If you're tired of constantly buying (and wasting) plastic sandwich bags, it might be time to invest in a reusable one instead. These ones from (re)zip are a great choice. They're the best multipurpose reusable sandwich bags we've ever tested because not only are they great for packing sandwiches, but they also can be used in the freezer or for storing miscellaneous items.
Get the (re)zip Lay Flat Reusable Lunch Bag for $19.99
23. An electric toothbrush for better brushing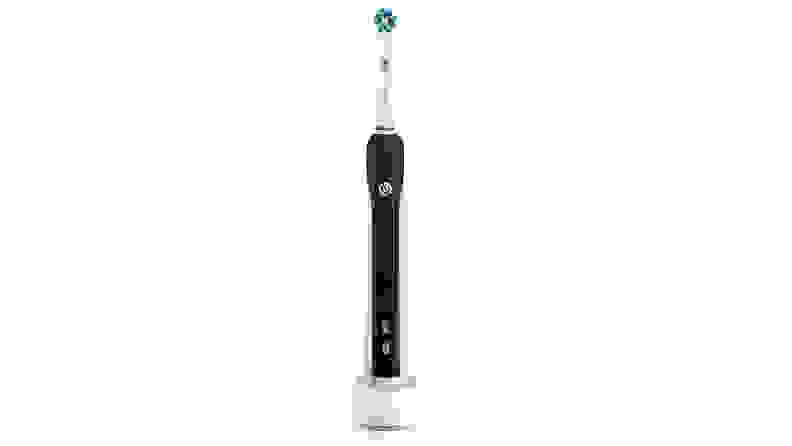 To get better at brushing your teeth, your dentist has probably recommended an electric toothbrush. After testing a ton of electric toothbrushes, we found that the Oral B Pro 1000 is a great choice if you don't want to shell out $100+ for one. We liked it because it gets the job done with minimal frills, which is perfect for the average brusher.
Get the Oral B Pro 1000 Electric Toothbrush for $49.99
24. A humidifier for the dry winter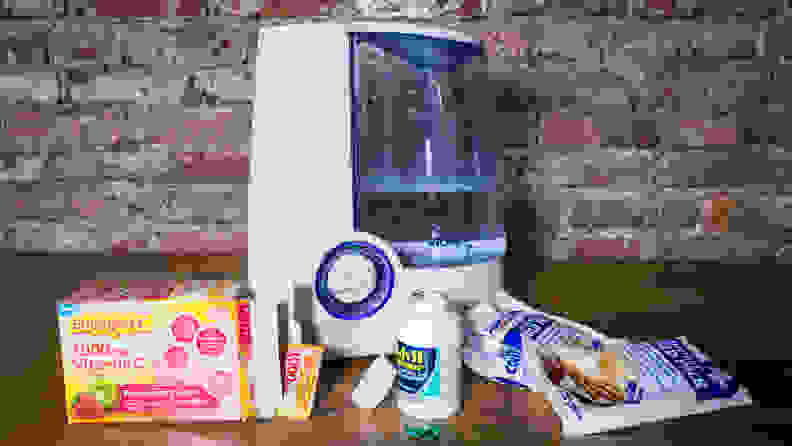 Whether you're sick or just need a refresh from the dry winter weather, a humidifier is here to help you out. This warm mist model from Vicks is our favorite because it's designed to work with medicinal oils and can run for a full 10 hours on medium setting. Just note that warm mist humidifiers need to be cleaned at least once a week to prevent bacteria buildup!
Get the Vicks Warm Moisture Humidifier for $35.99
25. A cast iron for the best home cooking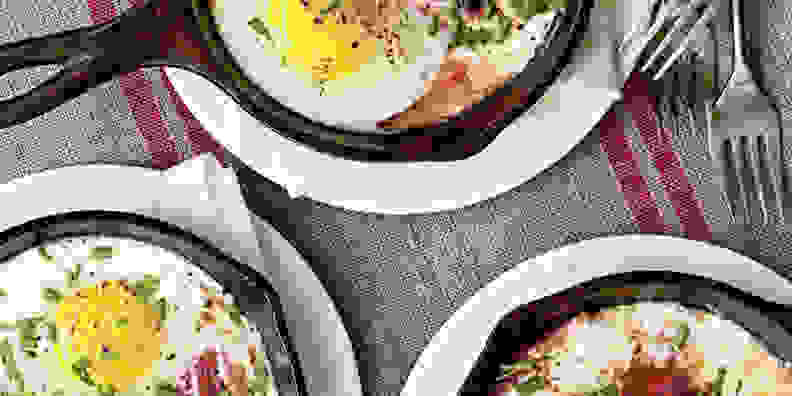 A cast iron is life changing in the kitchen. You can use it on the stove, in the oven, and on the grill for meals that are seared and well cooked. Lodge makes our favorite cast iron skillet because it's classic and has a super long-lasting durability. The 12-inch size is perfect for your basic cooking needs.
Get the Lodge Cast Iron Skillet for $19.99
Prices are accurate at the time this article was published, but may change over time