Laptops
The Top Christmas Tech Gifts for Every Budget
Whether you're on a strict budget or rollin' in the dough, we have the perfect gift ideas for you.

Credit:
Feeling the pressure to deliver the greatest Christmas present of all time? You should, because the season is all about giving. In fact, gift-giving is quite the competitive activity: You want people to notice how much better your gift is than what they're giving.
Well, time's a' ticking! With Christmas right around the corner, I sincerely hope you've already got all your shopping done. No? Well, buckle up: It's crunch time.
We've cultivated some snazzy tech gift ideas for your edification. Even better, we're going to cover plenty of price ranges. By the time you're done reading, you'll be paraphrasing Denzel from Training Day: "Santa Claus ain't got nothin' on me!"
$99 and Under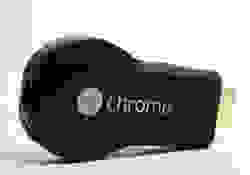 Smart TVs are taking over the world. Actually, they're taking over your living room, which is even more invasive.
Don't be scared of this technology, though—it only exists to help you watch more TV. For slightly less than $100, you can purchase the Roku 3, which we lauded in our Best of Year awards. Netflix, Hulu, Amazon, and even Angry Birds are all accounted for—hope your giftee has a comfortable couch.
If you can't spend that much, you really can't go wrong with Google's $35 Chromecast. This little HDMI stick has taken the TV world by storm: It lets you stream supported content from your laptop, tablet, or smartphone straight to your television. Supported content now includes Netflix, Hulu, and HBO Go. Not too shabby, right?
We can't forget about the camera enthusiasts of the world, either. If you need a quick gift for a camera-obsessed friend for under $20, try this camera lens travel mug from ThinkGeek. Nothing says "I love cameras" like a lens-shaped mug. Okay, a DSLR around your neck at all times also gets this point across.
$100 to $499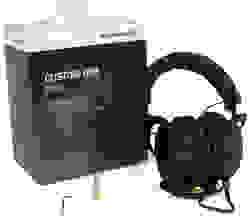 If you have a little less than $250 for a gift, you can actually purchase our favorite headphones of the year: the Beyerdynamic Custom One Pro. For $229, you get award-winning audio quality, changeable sound profiles, and proficient isolation. In a nutshell, these headphones are awesome.
Maybe you wanna kick it old school, though. Seiki's candy-apple red SE22FR01 Retro TV is the perfect way to relive the late 80s, but in 1080p. Lee Neikirk, our resident Pied Piper of televisions, admits that this TV doesn't have mind-blowing picture quality, but it works quite well as a novelty item for $199.99. Not included: the MacGyver complete series box set.
For those who really need a gift anyone would love, you might as well buy an Apple iPad Air, which starts at $499. Who's going to turn down the top tablet of the year? We loved it, and we know anyone who receives this present of presents will love it, too.
$500 to $999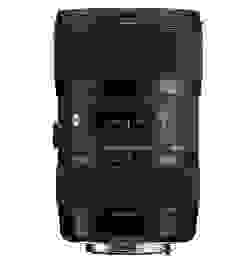 You've booked a fabulous ski trip to the Colorado Rockies with your closest friends and family, complete with brand-new gear and fresh ski clothes. What's missing? A video game–style interface for your adventures, that's what.
The Snow2 HUD & UVEX G.GL 9 bundle from Recon Instruments comes with a set of goggles and the company's heads-up display technology. This means an image is projected onto your goggles, giving you stats such as your speed, airtime during jumps, and GPS functionality. $549 is a small price to pay to live like a futuristic athlete.
If the receiver of your gift prefers the indoors, there's always the Marshall Hanwell amplifier for $600. No, this isn't yet another guitar amp from the legendary company. This item is meant as a smartphone speaker, albeit the king of smartphone speakers. Plugging in your [insert current smartphone here] with some [insert favorite band here] will result in a near-live experience. Okay, that's a lie, but your gift recipient will be treated to a much more enjoyable experience than their phone's speakers.
You could also give the gift of high-end photography with the Sigma 18-35mm f/1.8 lens. Some of our camera guys are in love with this thing. Why? Because it's a super-bright, fixed-aperture zoom lens—by far the brightest ever designed for consumer DSLRs. According to cameraman extraordinaire Chris Snow, "It's versatile, it's high quality, and it'll last forever. Even at $799, this is a great value." So there you have it: a $799 bargain.
$1,000 to $4,999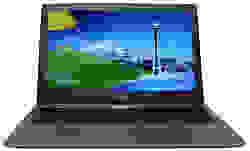 If you're willing to shell out four figures or more for a Christmas present, you can buy some of our Best of Year winners, which will of course make excellent gifts. Our top camera of the year is Olympus' OM-D E-M1 Compact System Camera, which sells for $1,399 (body only). While this item is aimed at professionals, our camera expert Brendan Nystedt calls it "one of the best mirrorless cameras we've tested yet." High praise indeed!
You could also give the gift of computing power with Asus' Zenbook UX51VZ-XB71. Sure, it's a long and ugly product name, but this laptop blew us away with its sleek design and turbo-charged performance. Other specs include a screen resolution of 2880 x 1620, a dedicated graphics card, and a zippy Intel i7 processor, ensuring that this $2,319.99 laptop will please just about anyone.
Aside from a car, no gift will induce drooling like a TV, and Panasonic's ZT60 series is one of the most drool-worthy to ever grace this earth. These high-end plasma TVs are Panasonic's best ever, and most likely the company's last. The 65-inch model will run you $3,199.98, but will repay the lucky person who gets it with fantastic picture quality rivaled only by $10,000 OLED technology.
$5,000 and Up
Apple has finally released its cylindrical Mac Pro, just in time for Christmas. While some might mistake this technological wonder for an espresso machine, Apple has managed to cram in some truly impressive specs. The fully decked-out model will run you $9,599, but it ensures that the recipient of this lavish computer has more power than the Lawnmower Man. If you're feeling especially generous, add in Sharp's 32-inch 4K monitor for an additional $3,595.
Perhaps the person you're shopping for has quirkier tastes. The Tread 1 Steampunk watch from Devon is not only quirky, but jaw-droppingly gorgeous and awesome in many ways—at an asking price of $25,000, it had better be. Complete with moving gears, belts, and a brass design, Devon's mini masterpiece can be enjoyed by anyone with a good sense of style, not just steampunk enthusiasts.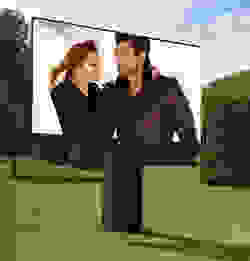 And while we'd like to include some seriously luxurious TVs like Samsung's 85-inch S9 UHD television or its 55-inch curved OLED display, we figured gift-givers in this price range should go all-out. Neiman Marcus is offering the "Ultimate Outdoor Entertainment System" for a mere $1.5 million. What could possibly cost that much money? Here are the highlights:
1 C SEED 201 outdoor (waterproof) TV with 201" screen; adjusts in height up to 15 feet and rotates up to 270 degrees
1 California Audio Technology C SEED On-board Loudspeaker System
2 California Audio Technology CG-6 Subwoofers
2 water-resistant Apple iPad Minis with Savant Control Software
1 Kaleidescape Movie Package, includes 300 movies and concerts (The American Film Institute's 100 Most Thrilling American Films and 100 Greatest Love Stories, the remaining 100 are your choice)
1 DirecTV Satellite System
That's a lot of goodies, but how does this add up to over a million dollars? Because the TV comes out of the ground and transforms before your eyes, that's how.
But wait, there's more! If you opt to spend $2.64 million, you'll get better sound. This pricier option comes with two of C SEED's giant outdoor speakers. Massive backyard not included.
---
[Hero image: Extravaganzi]