Smart Home
10 gifts under $100 for the tech lover on your list
Give the gift of smart tech this year.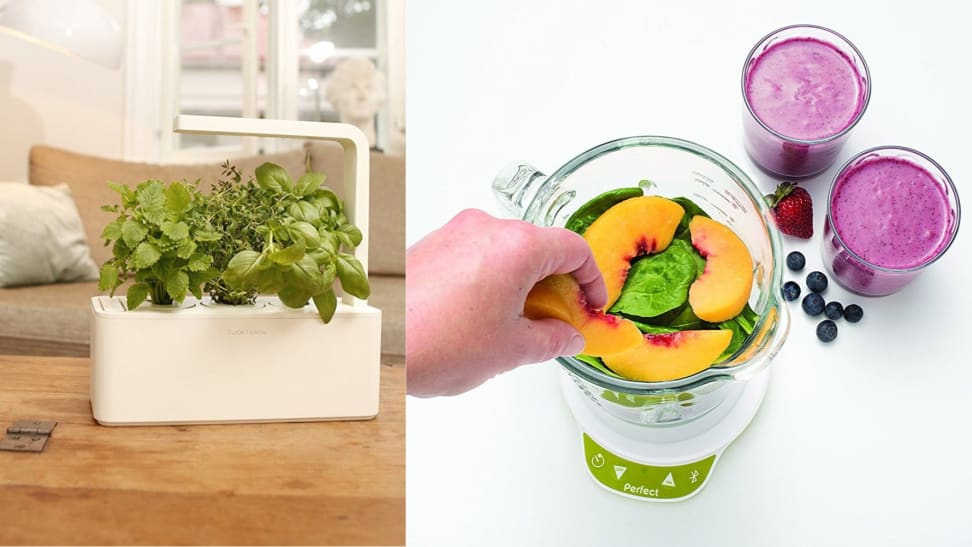 Credit: Click and Grow / Perfect Company
The holidays are approaching fast, and you've probably started brainstorming ideas on what to get your friends and family. If you haven't, what are you waiting for?!
You've probably got a gadget lover or two on your list, and they'd probably love to receive the latest and greatest smart technology as a holiday present. Luckily for you, there are a lot of cool and unusual new smart products to choose from, and many of them are incredibly affordable.
Here are our picks for the best gifts to give to your beloved techies this year—all under $100!
1. The latest Amazon Echo: Perfect for anyone on your list
Amazon just released a new, more affordable version of the Echo just in time for the holidays, and it's sure to be a hit with your tech-forward friends. The all-new Echo comes in a variety of fancy new finishes, and it boasts improved Alexa skills, as well as a new speaker. It also works with countless devices, apps, and services, making it a great gift for anyone who has or is interested in smart home technology.
Get the All-New Echo on Amazon for $99.99
2. A floating speaker for double the entertainment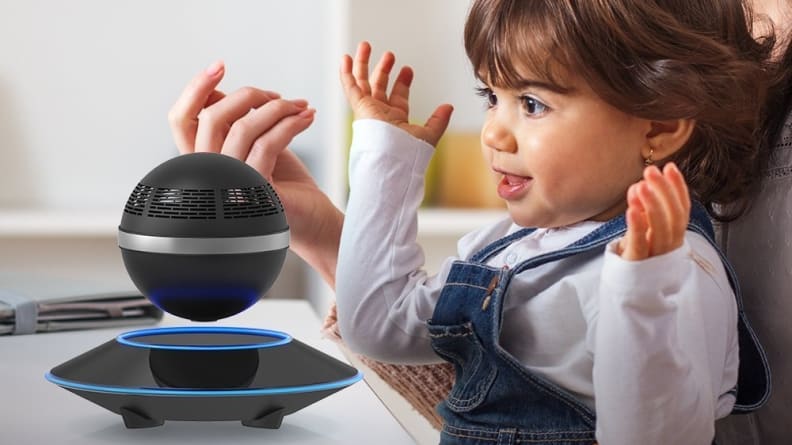 This levitating Bluetooth speaker will make the perfect centerpiece for any techie. The ZVOLTZ product connects wirelessly to Bluetooth-enabled devices to blast your favorite tunes throughout the room with its 360-degree sound projection. It also has LED lights in the base that add a cool ambiance to the room.
Get the ZVOLTZ Levitating Bluetooth Speaker on Amazon for $89.99
3. A smart notebook that you can microwave?
Know someone who loves handwriting their to-do lists but has a hard time staying organized? With the Rocketbook Wave app, all they have to do is open the app and flip through their notes to convert them to digital files and upload them right to Google Docs, Evernote, iCloud, Dropbox, and more. The coolest feature, however, is that once the notebook is full, they can pop it in the microwave to erase everything—and they can reuse it up to five times!
Get the Rocketbook Wave Smart Notebook on Amazon for $25.99
4. A smart button to streamline everyday tasks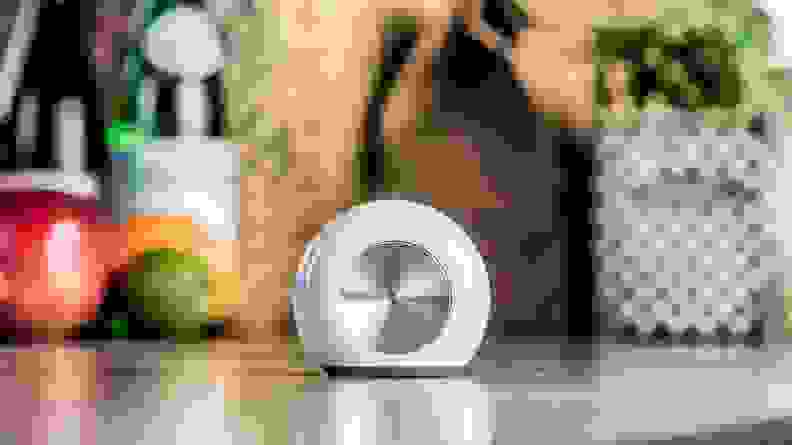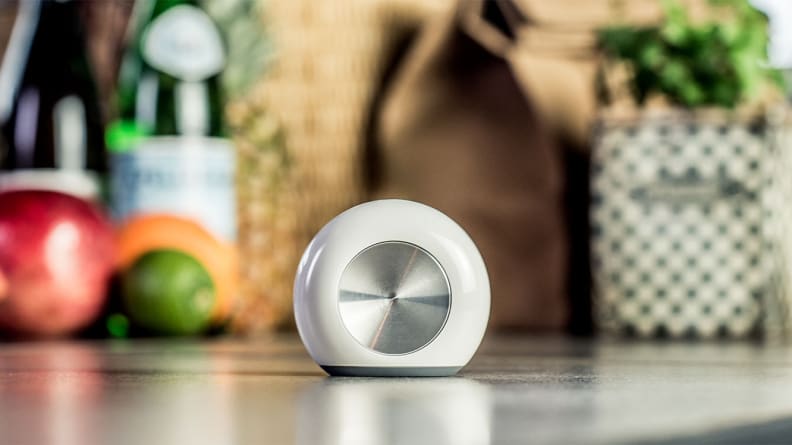 If you have a loved one who is determined to get organized in 2018, you can kickstart their New Year's resolution by gifting them Hiku. This helpful "Shopping Button" can be used to scan barcodes of products you need to buy and/or create voice-dictated shopping lists that sync to your phone. It can also be used in conjunction with several grocery shopping services, including Stop and Shop's Peapod.
Get Hiku The Shopping Button on Amazon for $43.99
5. A running coach for exercise enthusiasts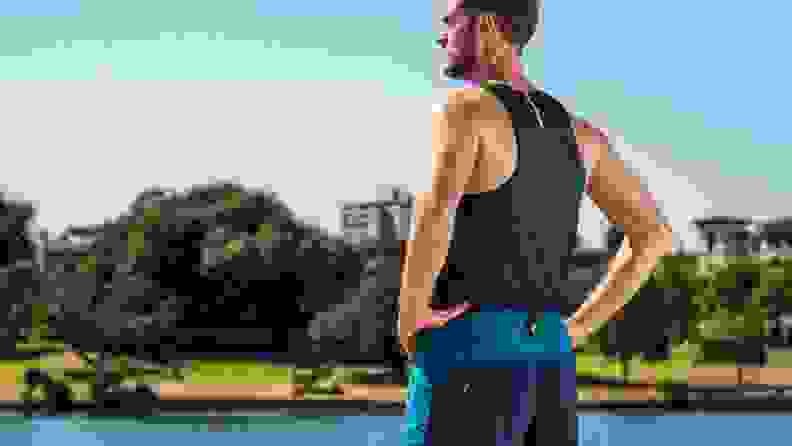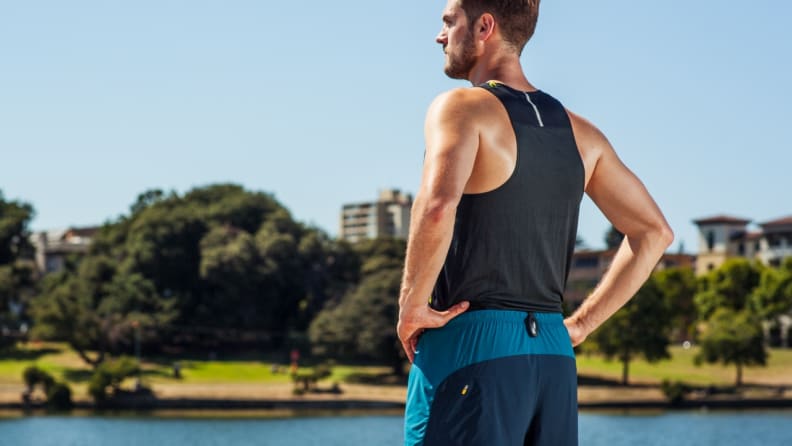 Most athletes are always looking for ways to improve their skills, and Lumo Run is the perfect gift for the tech-loving runner in your life. The smart sensor clips to the back of your pants as you run, and it gives you feedback on things like pace, bounce, pelvic rotation, and more. Reviewers say Lumo Run provides genuinely useful insights, but the one limitation is that this gadget currently only works with iOS devices.
Get the Lumo Run on Amazon for $99.99
6. The latest Amazon streaming device for binge-watchers
Amazon's new Fire TV with 4K Ultra HD and Alexa Voice Remote would make a great gift for Netflix lovers. This new streaming media player provides improved picture quality and sound, and as an added bonus, you can control it with voice commands. All you have to say is "Alexa, play Game of Thrones"—no more searching for your favorite shows.
Get the All-New Fire TV with 4K Ultra HD and Alexa Voice Remote on Amazon for $69.99
7. A countertop herb garden for the a smart, healthy new year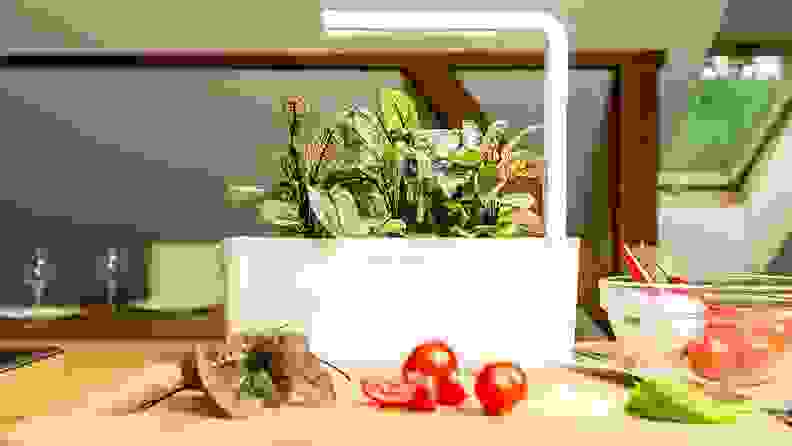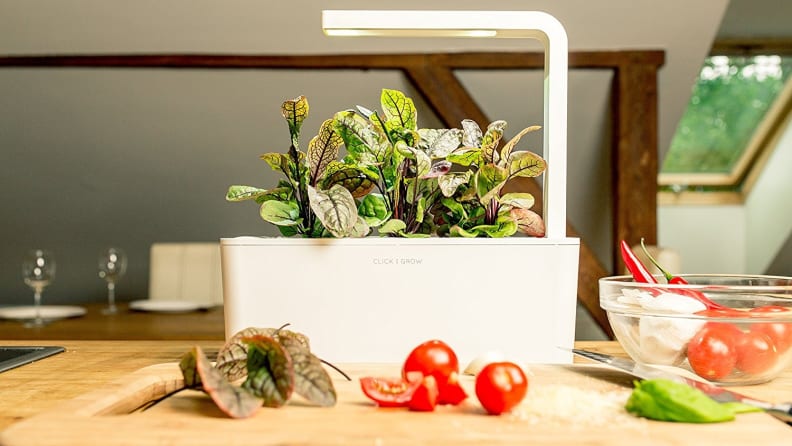 Any techie who enjoys cooking or gardening will love the Click & Grow Indoor Smart Fresh Herb Garden Kit. This cool countertop garden essentially takes care of itself, watering the plants automatically and giving them the light they need. There are a variety of plant cartridges available, making it easy for you to grow basil, strawberries and much more.
Get the Click & Grow Indoor Smart Fresh Herb Garden Kit on Amazon for $59.95
8. A fitness tracker—for their dog!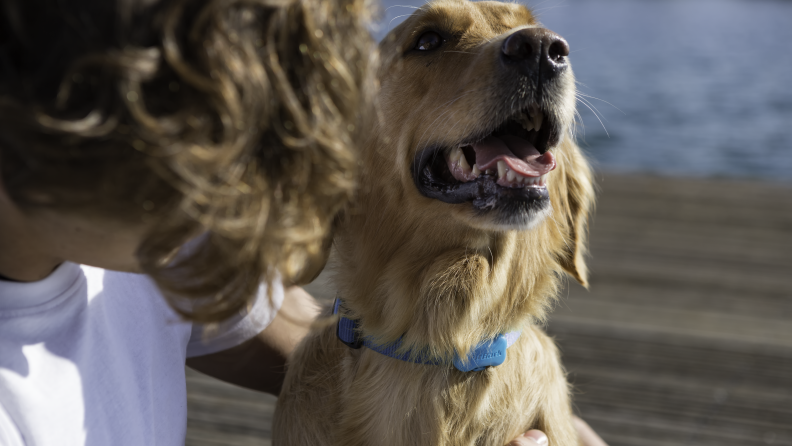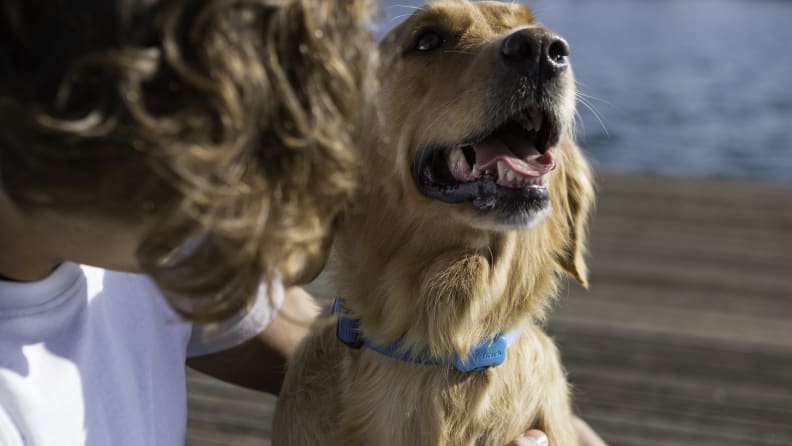 Do you have a friend who's as obsessed with their dog as they are with having the latest tech gadgets? If so, the FitBark Dog Activity Monitor might make a fun gift for them! This little gadget attaches to a dog's collar and monitors their daily activity, providing its owner with milestones and explaining behavioral changes via its app. It comes in five colors and provides all sorts of fun pooch data for owners to learn more about their pets.
Get the FitBark Dog Activity Monitor on Amazon for $68.50
9. A Bluetooth thermometer for smarter grilling
Grillmasters will love the GrillEye Smart Bluetooth Grilling & Smoking Thermometer, which monitors your barbecue and sends updates to your phone. You can attach up to six probes to the thermometer, and it will send you notifications when each burger, steak, or other food is at just the right temperature. It makes grilling a whole lot easier, so it's perfect for newbies and pros alike.
Get the GrillEye Smart Bluetooth Grilling & Smoking Thermometer on Amazon for $89.26
10. A smart blender for smoothie lovers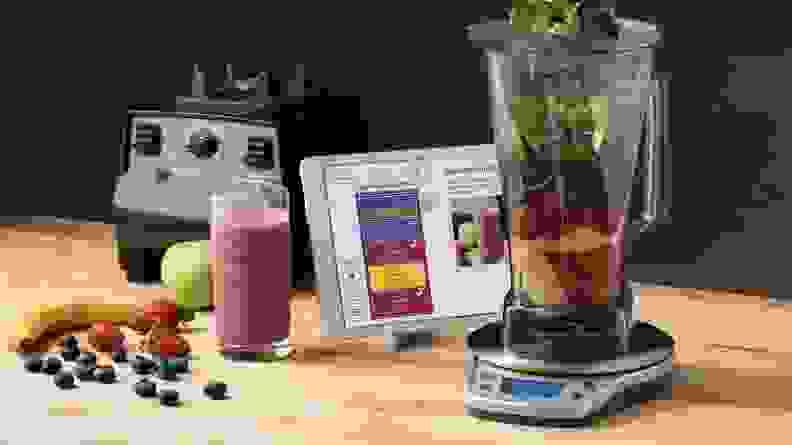 If you know someone who always makes smoothies for breakfast or a midday snack, you should get them the Perfect Blend 2.0 Smart Scale + App. This cool smart scale comes with more than 500 smoothie recipes, and it calculates the nutritional information of each drink as you pour in ingredients. Anyone on your list who puts an emphasis on healthy living is sure to love this.
Get the Perfect Blend 2.0 Smart Scale + App on Amazon for $31
Prices are accurate at the time of publication, but may change over time.